Moving on
The first part of the story about my Honda CB 750 Custom Exclusive
can be found here
.
The next part of its story is on this page where you are now.
In August 2014 I gave the 750 to my youngest son as my wife had bought me a brand new bike. Having only enough space to stash one bike, I had to part with the 750. Unfortunately, it then sat in a garage for two years completely untouched and deteriorated quite alarmingly.
In 2016 my youngest son passed the bike on to my oldest son who, as I write this in 2021 has been doing a great job of renovating it.
Here are the images I have so far:
Click/tap on the images to see the original high quality version.
2016
The battery was dead, so a new one was fitted and the engine started up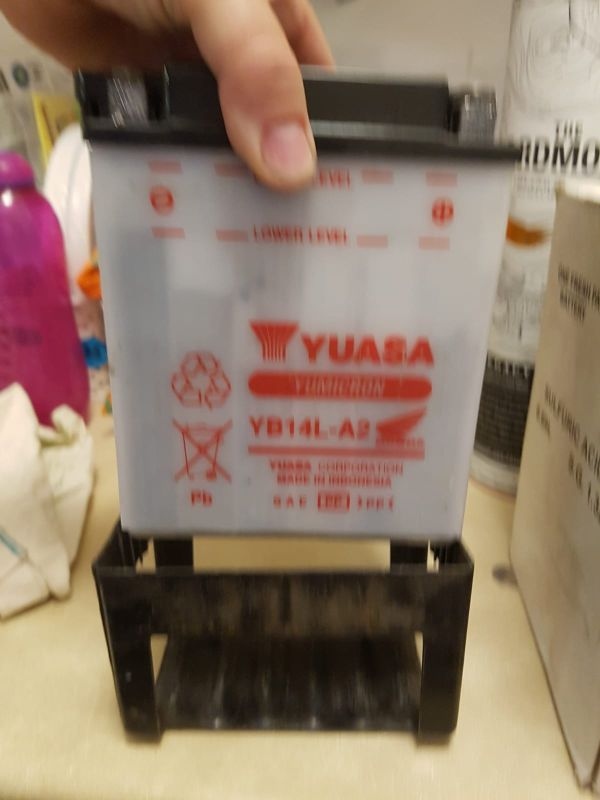 How it looked before starting the job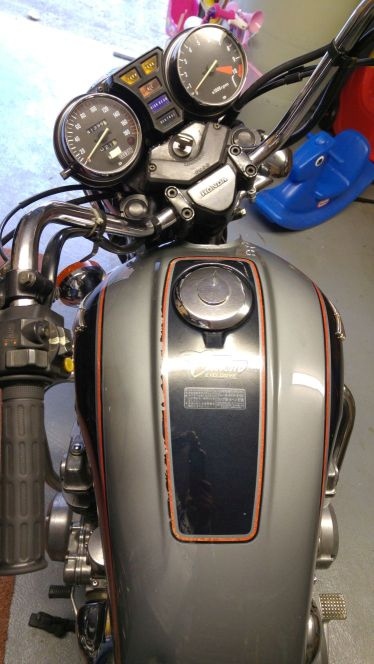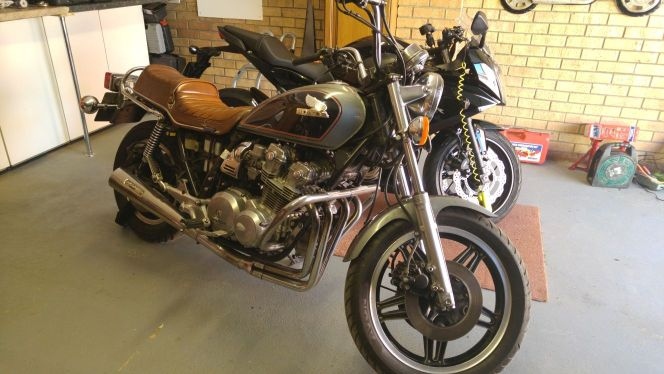 Then the tank and seat were removed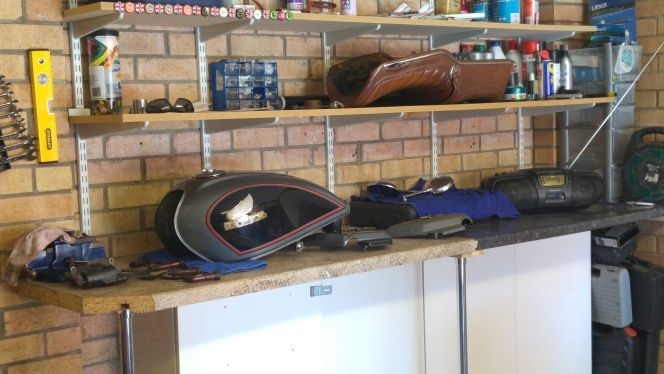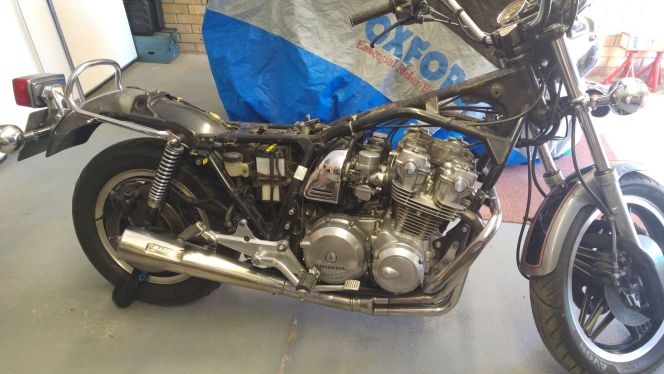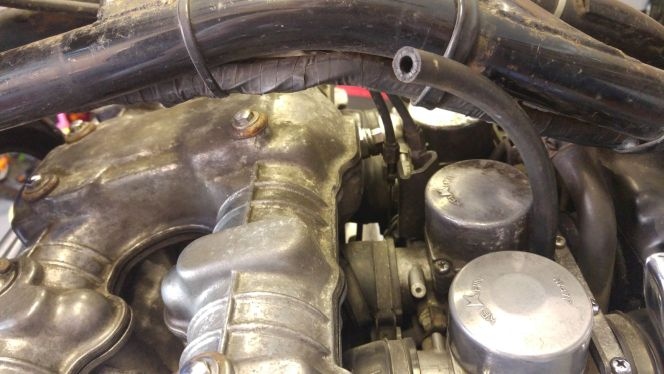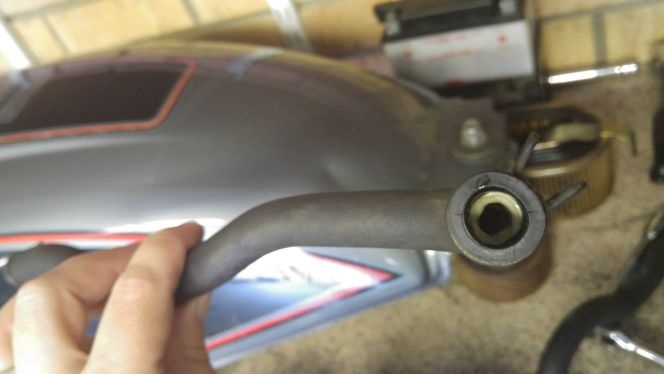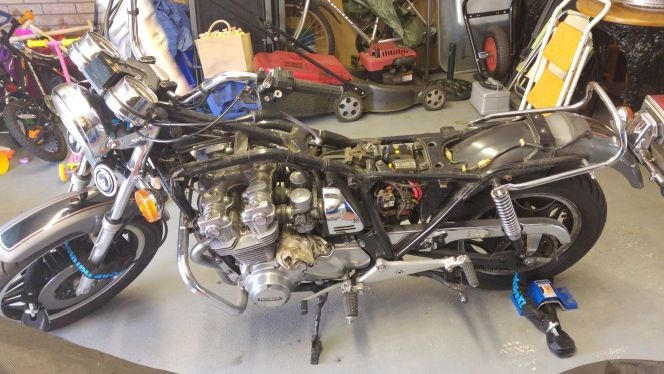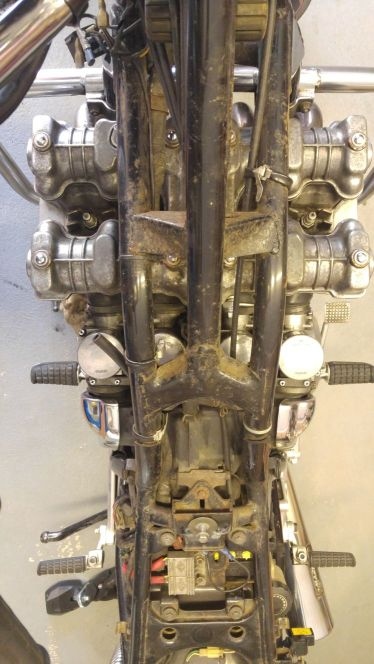 Concentrating on getting it to run, the coils were replaced, this was something that had needed doing for years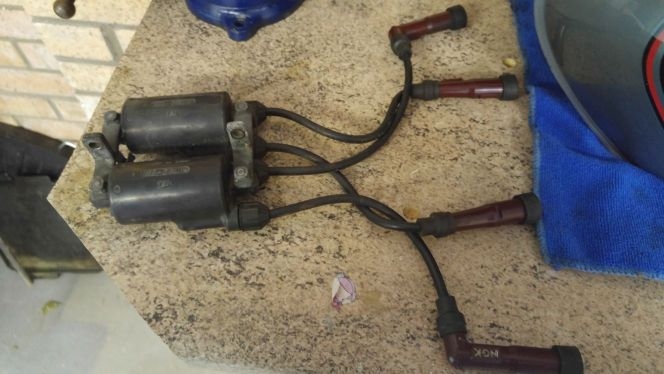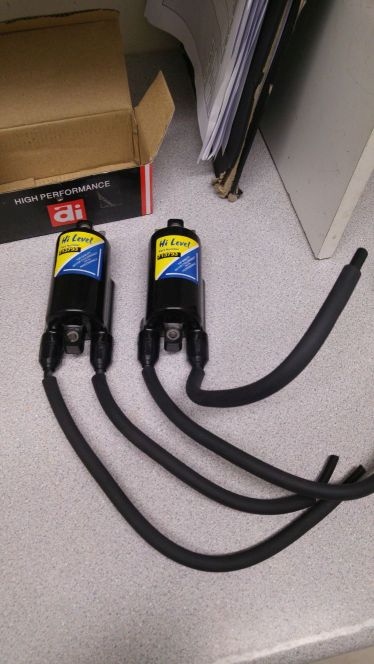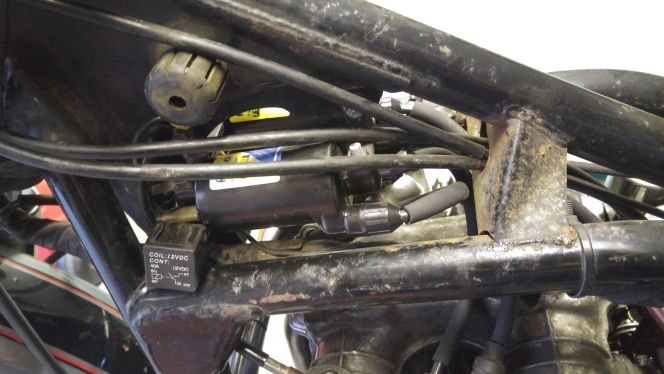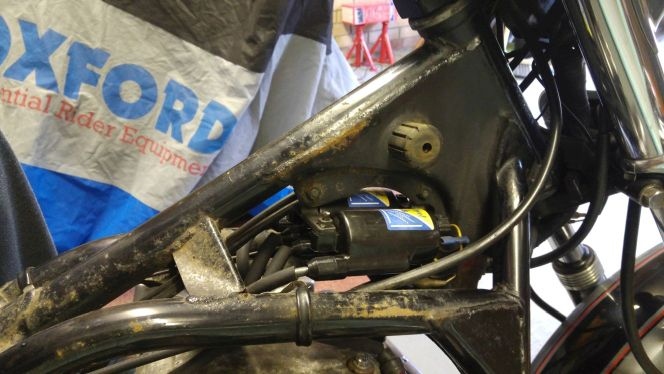 Scum on a breather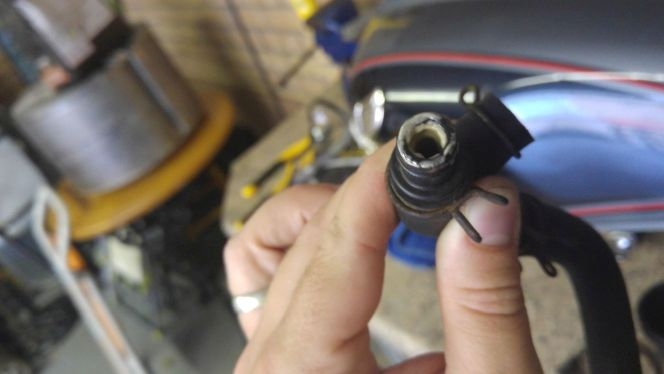 Perished carb rubbers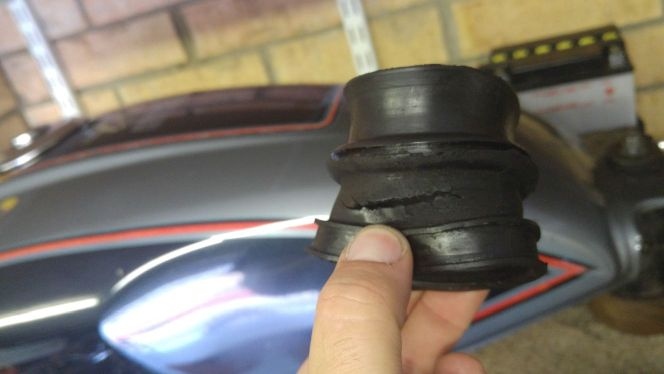 Carbs removed for cleaning and renovation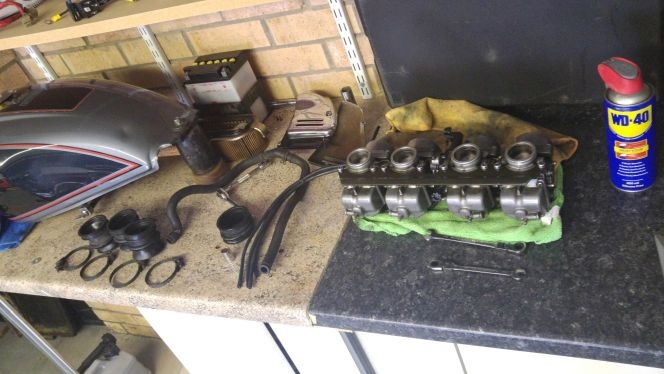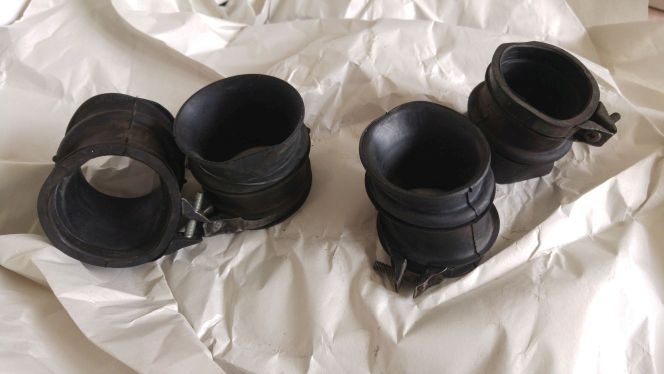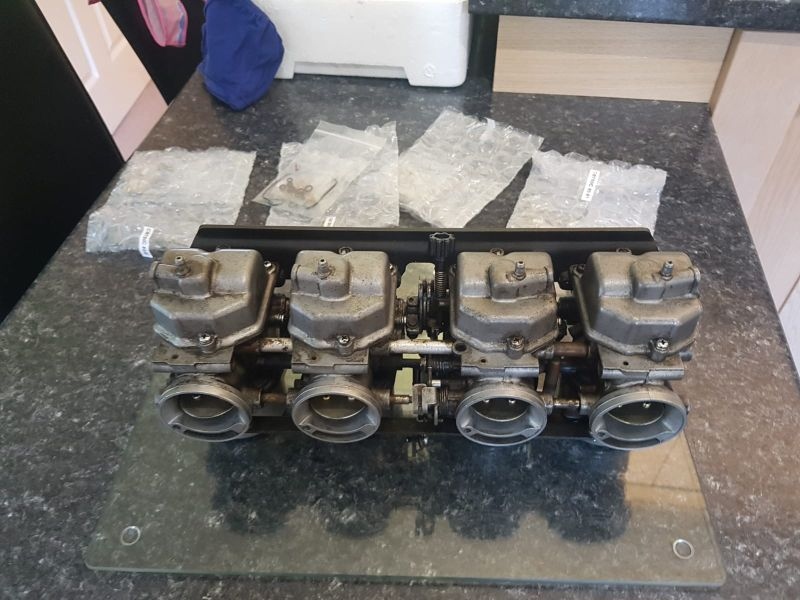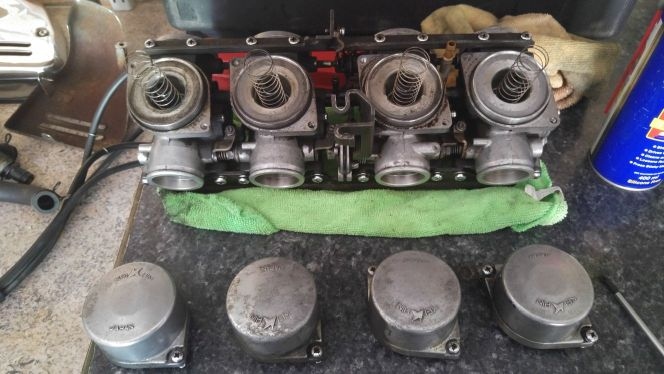 Air box and battery box removed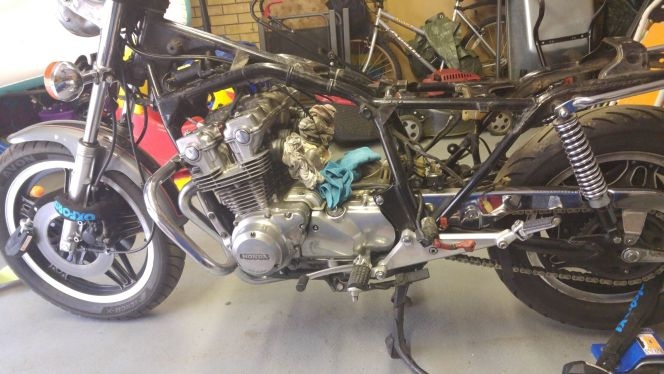 Tail disassembled, straightened and cleaned up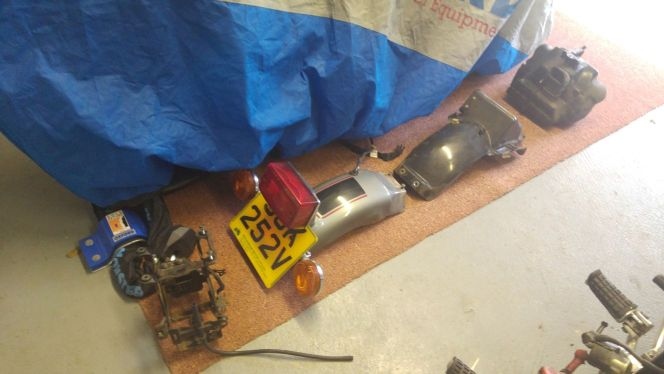 New rear shocks bought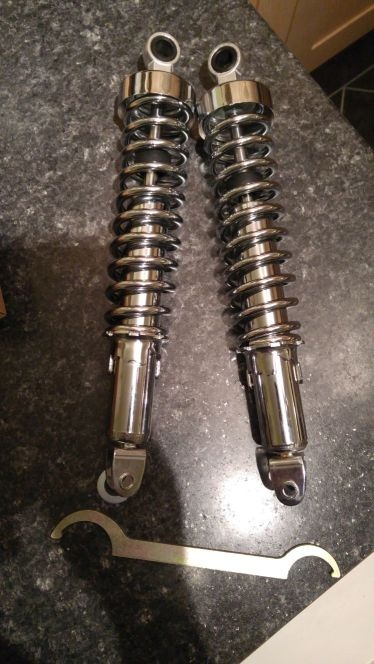 2017
New shocks fitted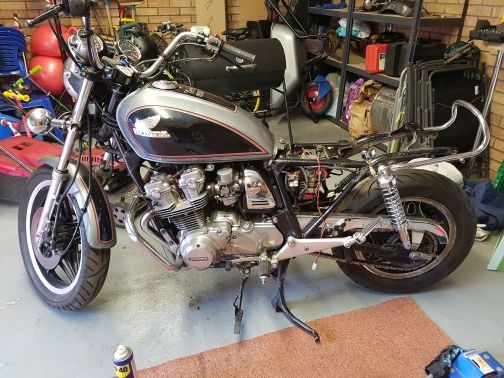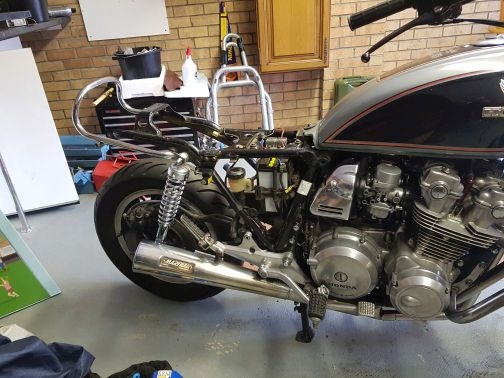 The original front brake lever and reservoir were in a poor condition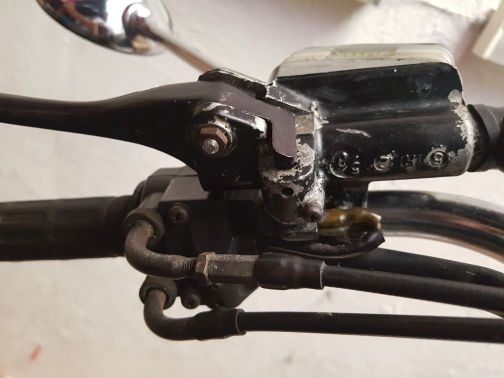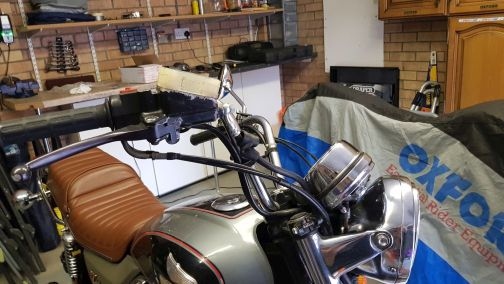 2018
I had tried to repair the seat on several occasions but it had just got a bit too delapidated and needed a new cover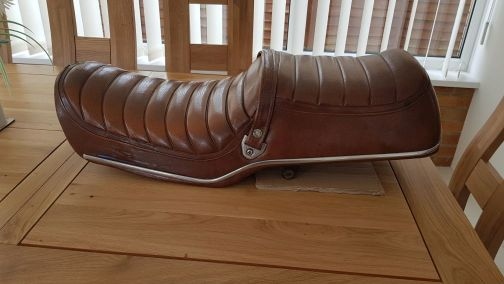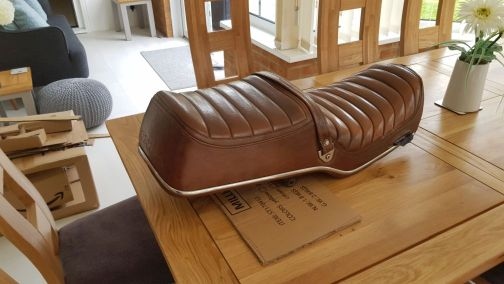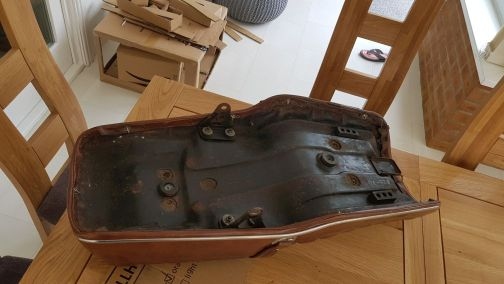 The clocks are one of the unique items on the 750 CE and needed a good clean up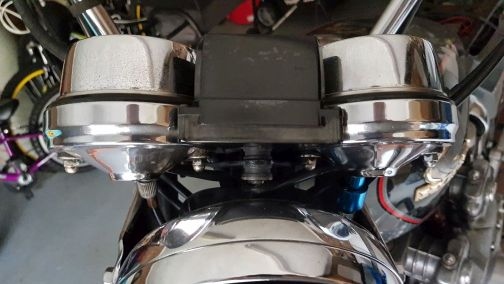 New clutch lever and reservoir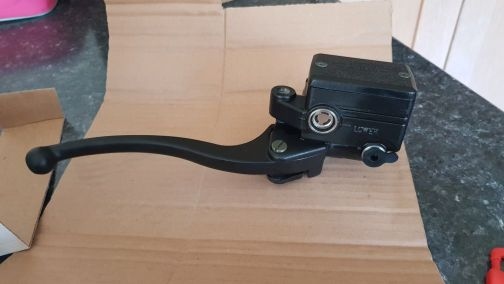 John had a new seat cover made and we were very pleased with the result, the logo was stitched in gold thread, very nice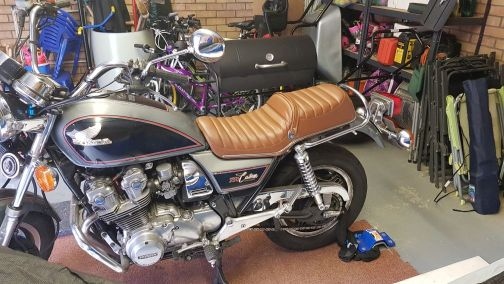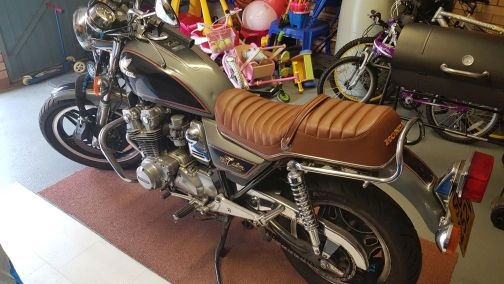 The front calipers needed attention, replaced the brake lines and nipples, cleaned up the pots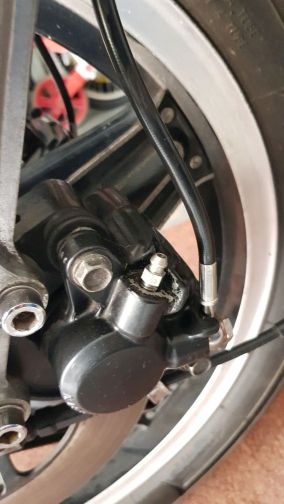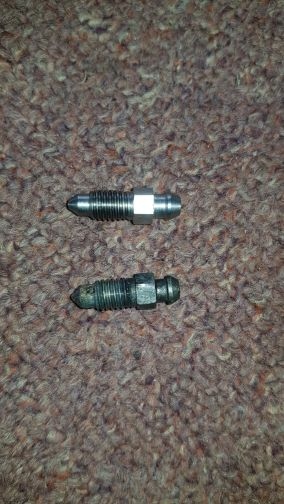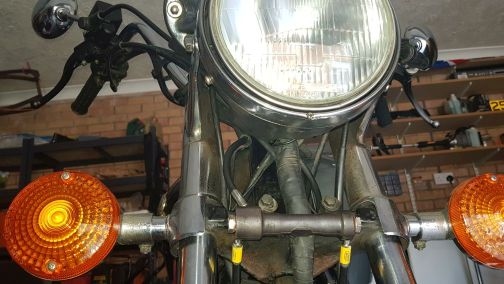 New brake lines for the rear brake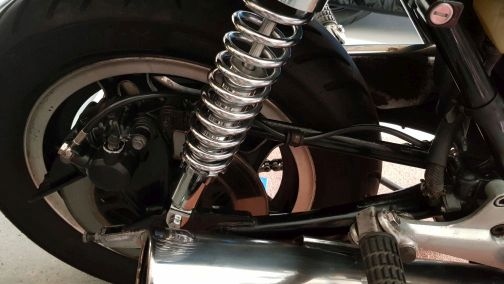 The tail light assembly was tidied up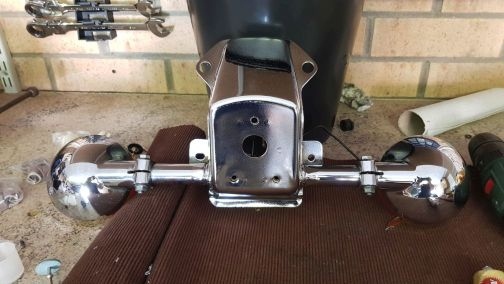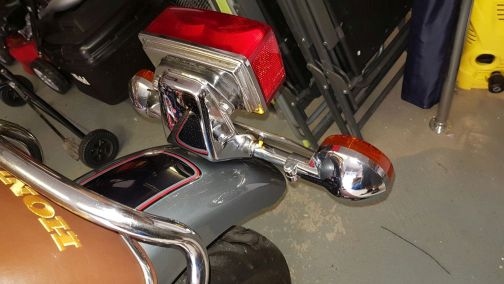 The new front brake lever and reservoir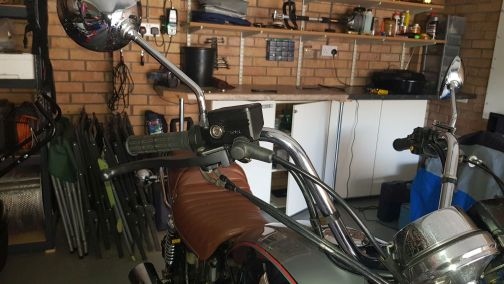 June 20th 2018, the current state of the bike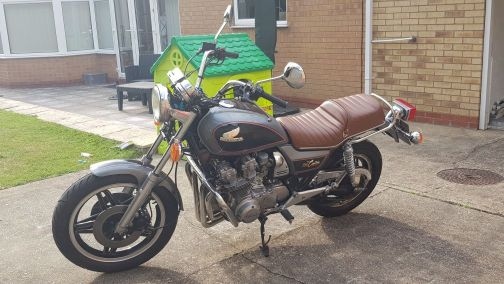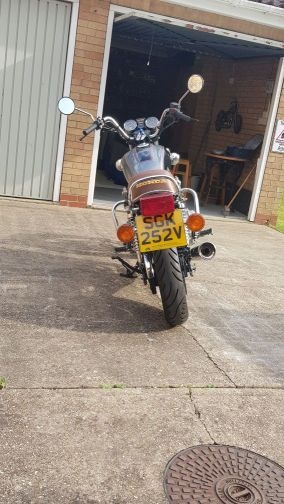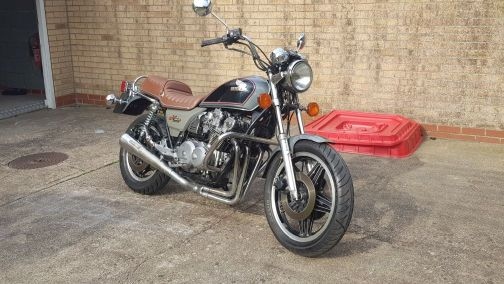 The new 4 into 2 exhaust, shipped from the US at great expense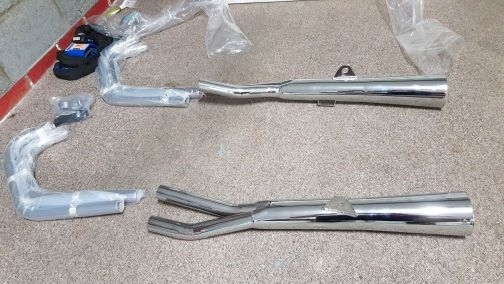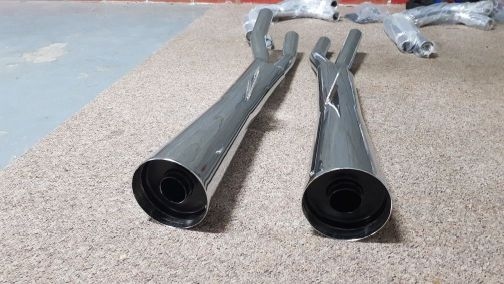 A few new parts. Clutch cable and grips. Also (maybe a wry smile here), side panel grommets. If you read about the
side panel disaster (here)
, you would know that these should have been replaced a long time ago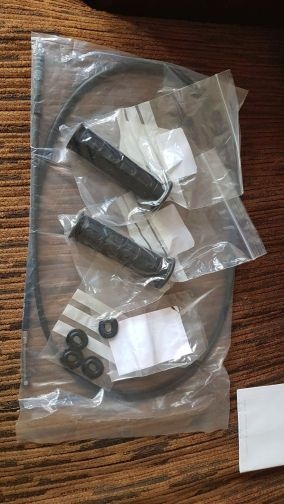 The back end before attention to the chain and sprockets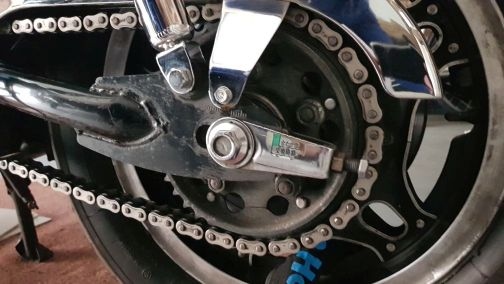 Chain and sprocket set replaced, not sure if John replaced the cush rubbers, did you John?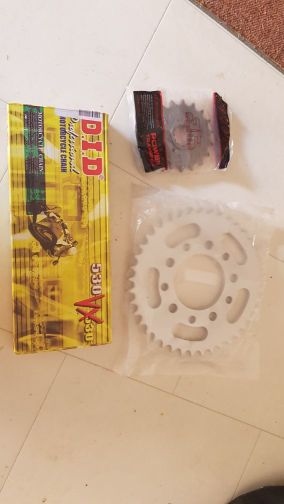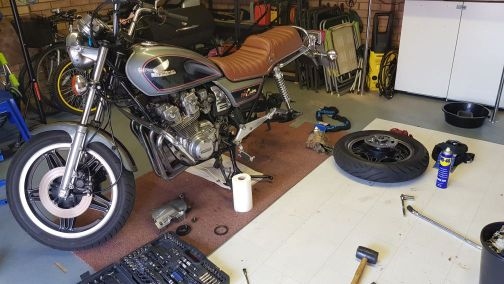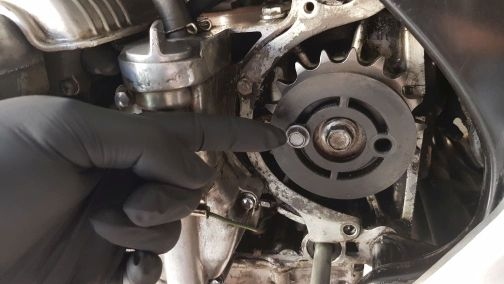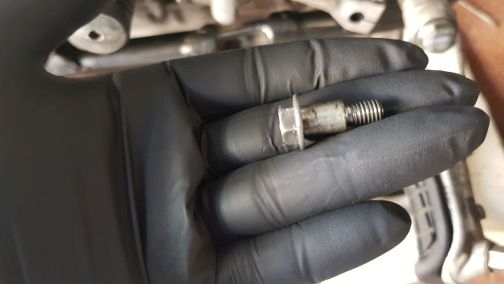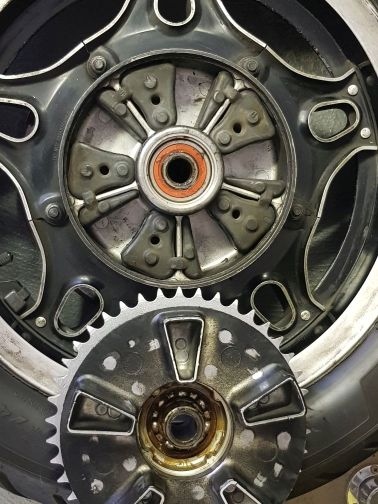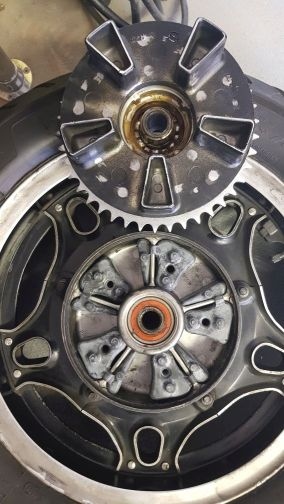 New chain and sprockets fitted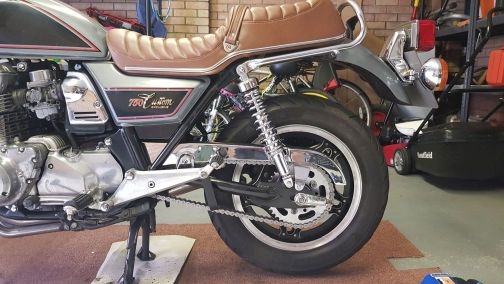 2019
It was a long time before John got around to fitting the new exhausts as he knew it would be a tricky job with parts needing fabricating to mount them properly
Before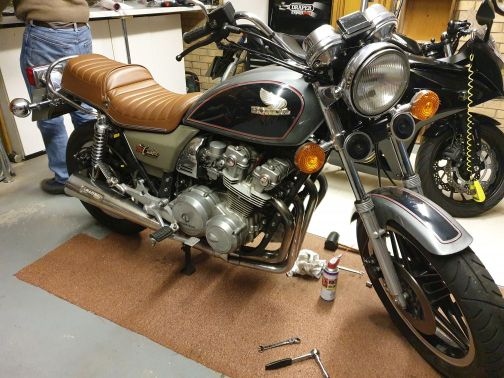 Removed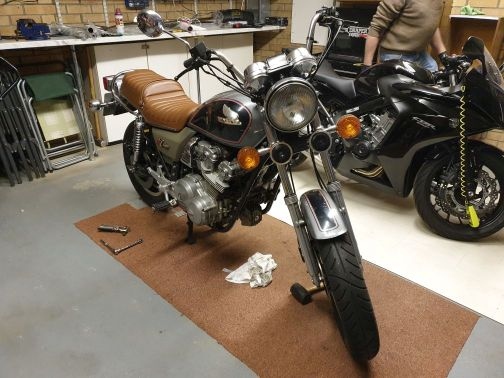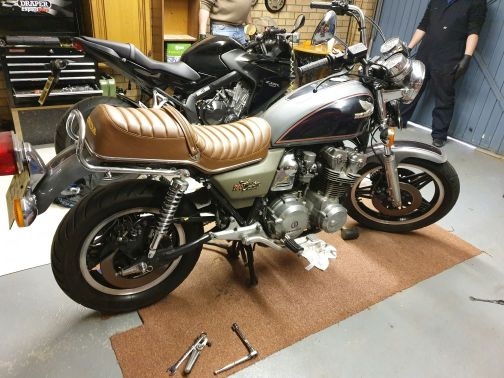 The new ones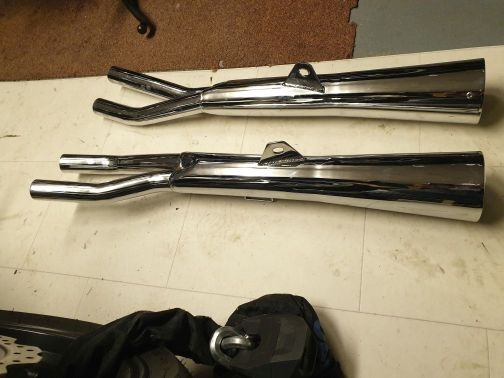 Downpipes fitted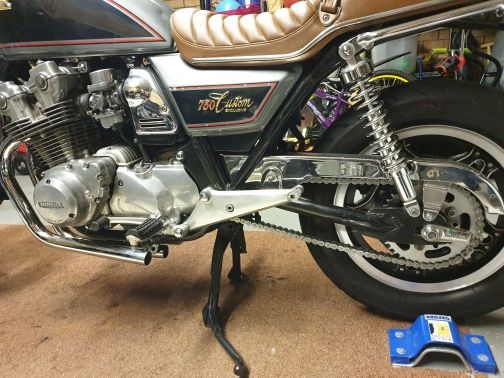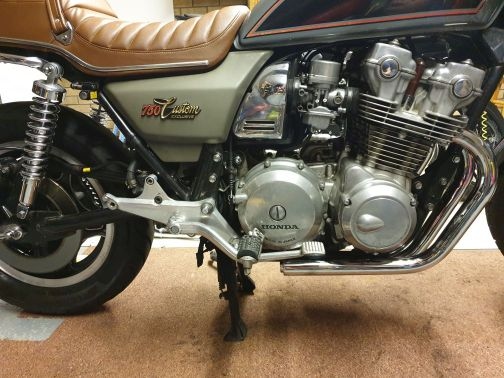 Finding the best angles for fitting using plastic ties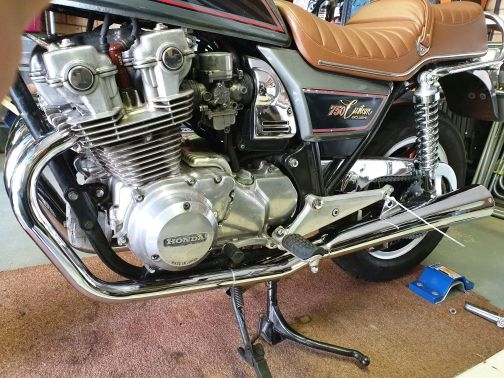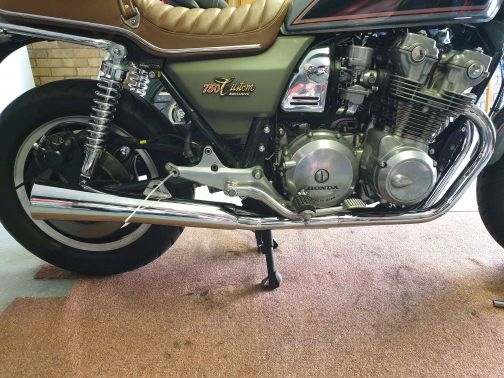 New mounting brackets had to be made
Fitted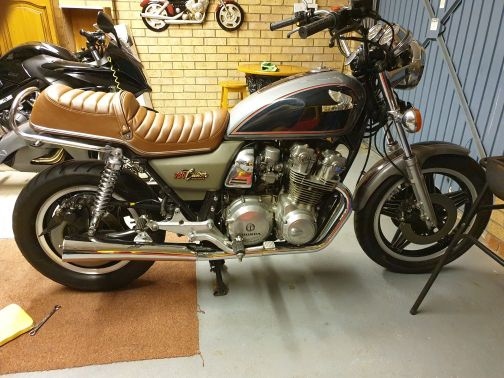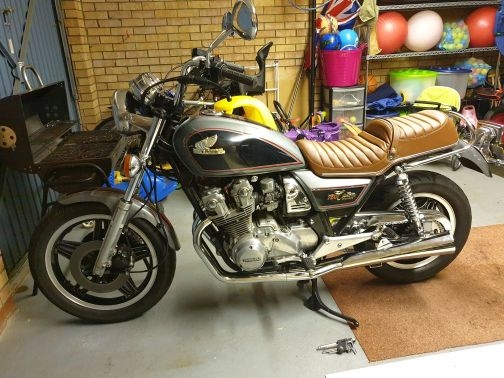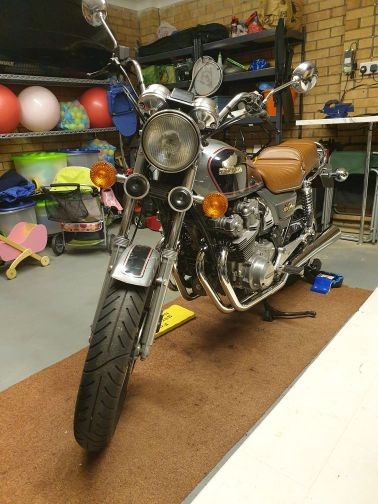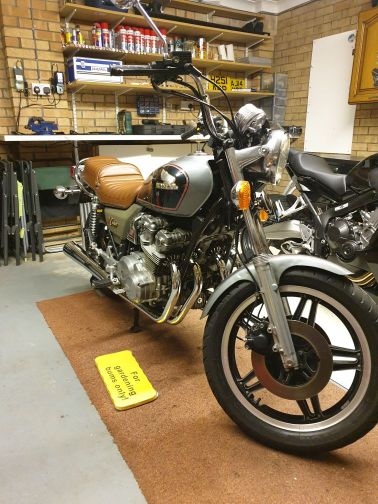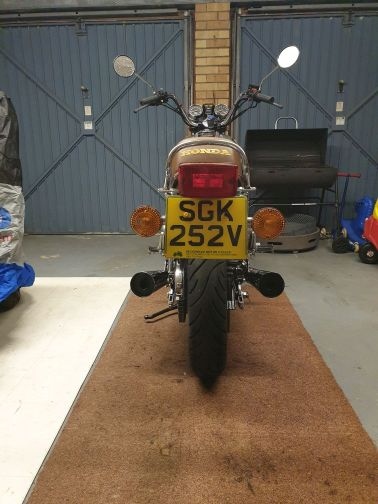 Taxed, MOTd. Out and about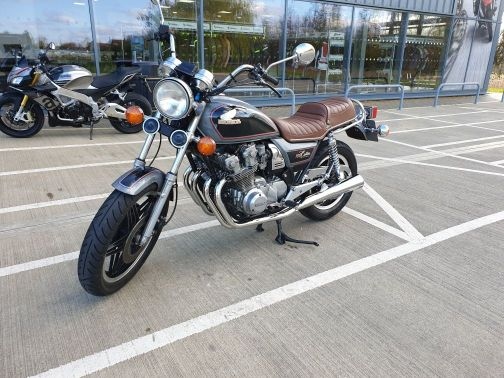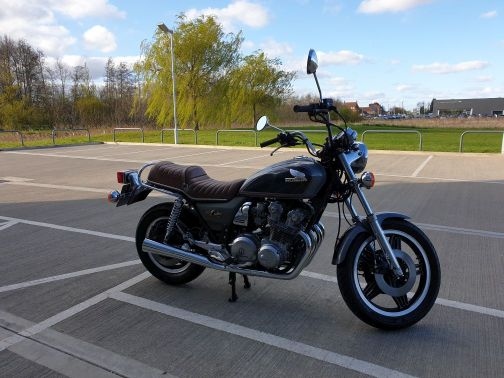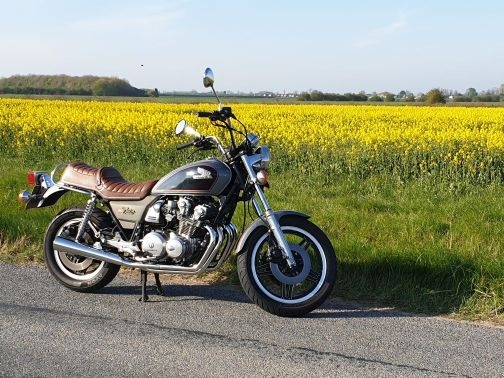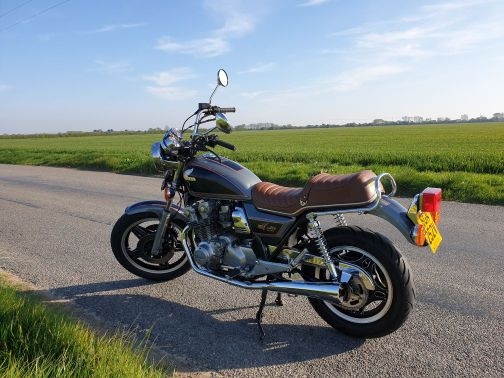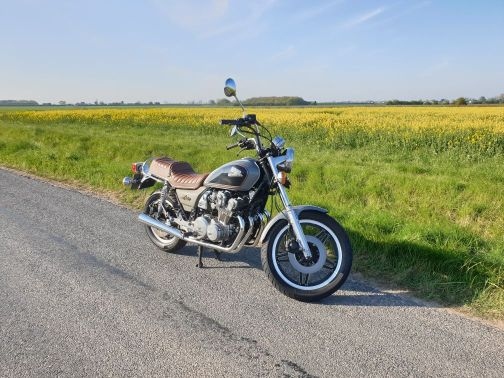 2020
Attention to a few small details, before and after images of the seat grab strap mounts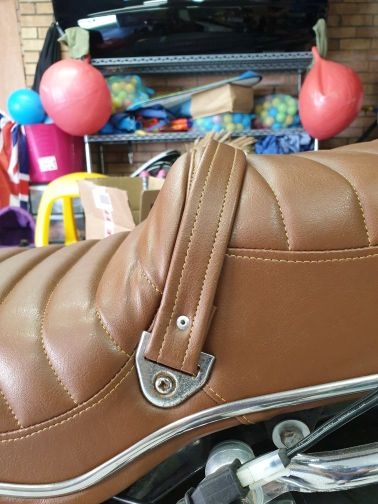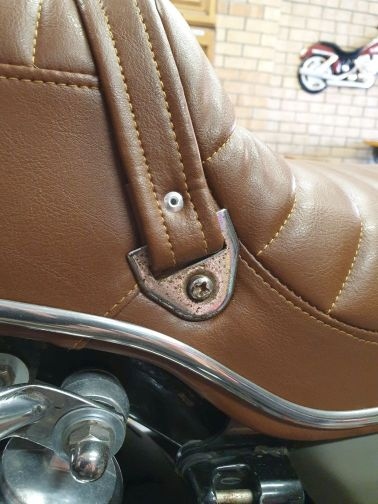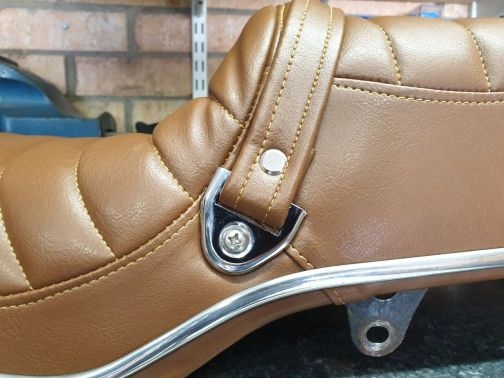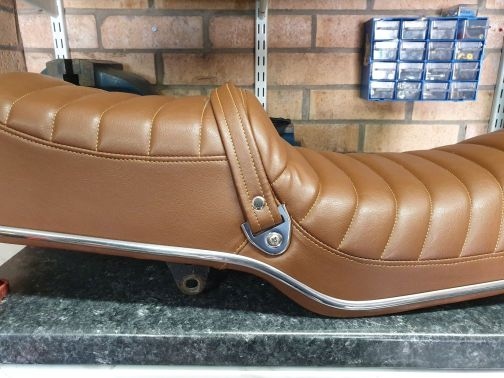 It's a yellow painted bulb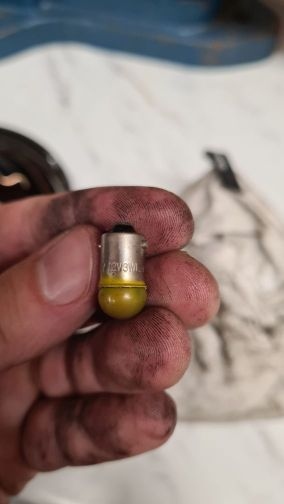 The bike is now vintage, not in the eBay sense where everything is vintage, it is now officially old and doesn't need tax or MOT. John is allowed to fit a black number plate to her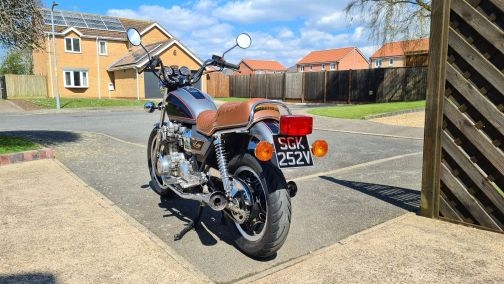 Videos
John and Luke
New Exhaust
Plans For The Future
Yet to do, engine and frame, so it's all going to come to bits again.
Meanwhile, we have both been enjoying riding her. Sadly, there's no proof of this which I must remember to make next time by wearing the GoPro