Motorcycles Vans and Cars
Cars And Vans
Let's start with the less interesting cars and vans. These are the favourite vehicles I have owned in the past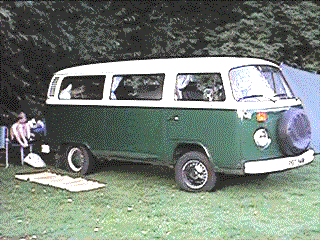 We had a VW transporter camper once. We had many of good times in it but it cost us a fortune to keep going so we had to get rid of it. One time, I was reversing out of my very narrow drive, the fuel line gave way, spraying petrol over the engine and then bursting into flames. Luckily with the side opening door I was able to exit the van and get around the back with the fire extinguisher that I always have one of near to me. I put the fire out before it did any major damage to the van or houses each side of the van. Have you ever seen a camper van gas bottle explode?
2020 We now have this: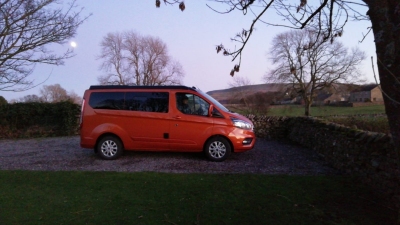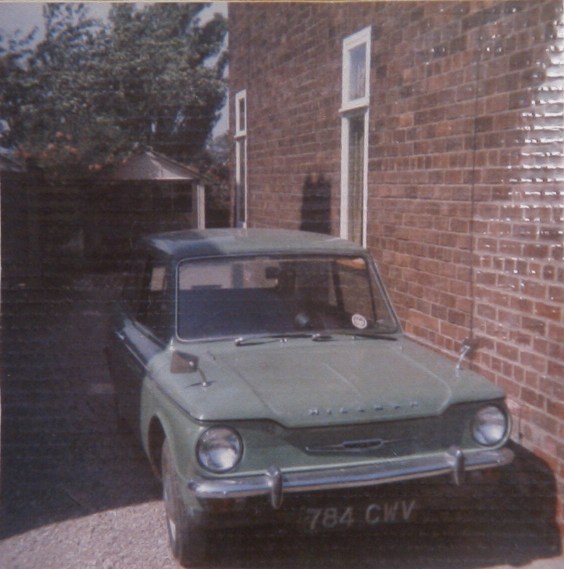 My first car. A Hillman Imp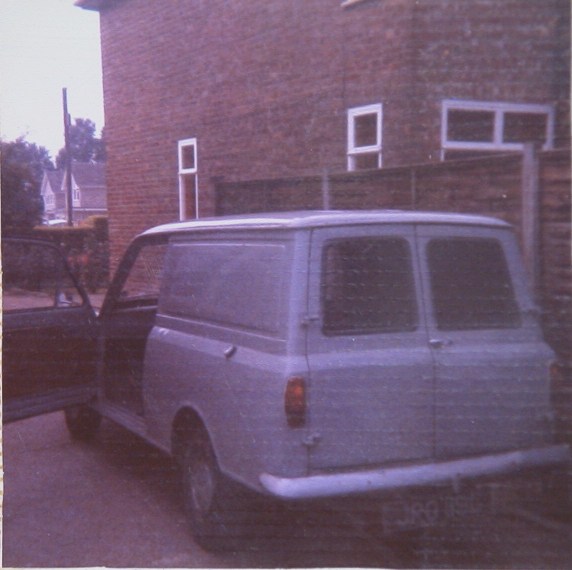 I had an HA Viva Van too. Very handy.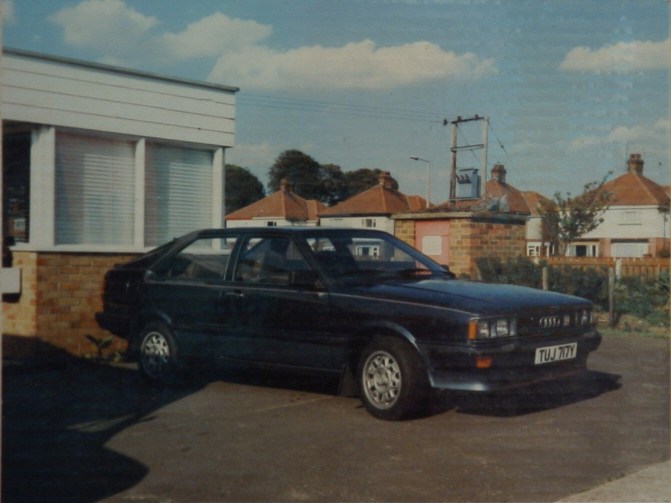 An Audi Coupe. This one cost us a fortune too. All sorts went wrong with it.
Motorcycles
Now to the good stuff, my motorcycles!
A little history first: When I started riding in 1972, you could get a provisional licence at 17 (I just missed out because of a slight hesitation to apply. Just after my 16th birthday, the law was changed from age 16 to 17). You could ride anything up to 250cc or
anything
at all with a sidecar attached on a provisional licence. There were a lot of bikes about with token sidecars attached. Although I have always thought that a sidecar is an abomination. Thanks to
UK Nostalgia Project
for this image of a sidewinder sidecar. As you can see, just a couple of quick clamps and bits of wiring and you are out on your superbike with no experience whatsoever, that's if you can be bothered with the law. This was in the days before helmets were compulsory too of course.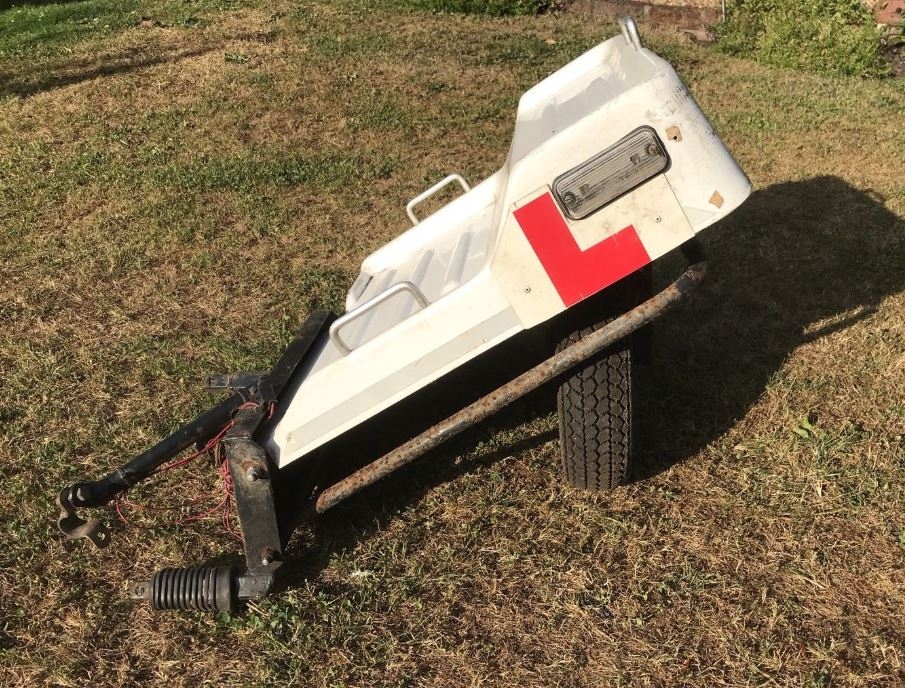 Needless to say, I have always worn a helmet and other protective gear. I saw too many broken people in my work to ignore safety. I despair when I see folks on bikes in T shirts, shorts and trainers.
The test at that time (1972) was 30 minutes long which included the time for a quick verbal quiz on the highway code by the examiner. My test started late and consisted of one circuit to the left ("keep turning first left" he said, then "I will step out into the road and I want you to do an emergency stop"). I saw him at least 100 yards away at the side of the road so had time to do a proper look over the shoulder and indicate before pulling up to a gentle halt in front of him. He then said, "Set off and keep turning first right and stop when you get back here". The whole riding part took about 10 minutes of which time he probably had me in view for maybe 2 minutes. He then asked me a couple of highway code questions and told me I had passed the test. No wonder so many young motorcyclists died in those days. I learned from my own mistakes, fortunately without hurting myself much until only very recently when due to absolute stupidity I dropped my bike on my foot and broke it (my foot too!)
BSA Bantam D14-4
On my 17th birthday (1972) I was out on the road on my BSA Bantam 175 D14-4. It only lasted 2 or 3 months. I ran into the side of a delivery van at Marfleet as it did a U turn in front of me. The insurance I got from that paid for my next bike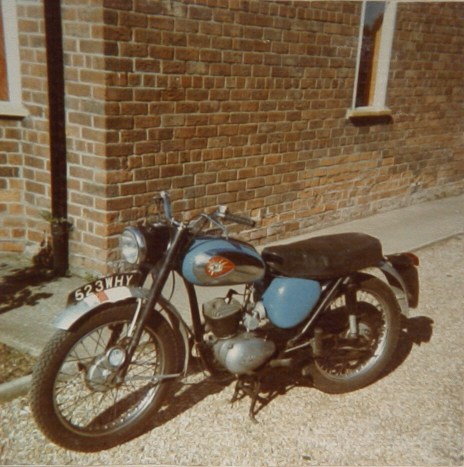 Honda CD 175
This was a good solid little bike and I used it for quite a while for work before the urge took me to get another.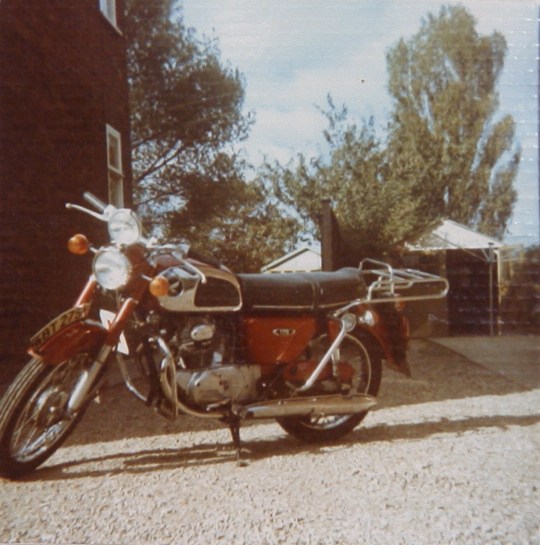 Suzuki GT250
1974. I bought it new and spent a lot of time keeping it clean. When I sold it, it was still in showroom condition. It was a great two stroke bike.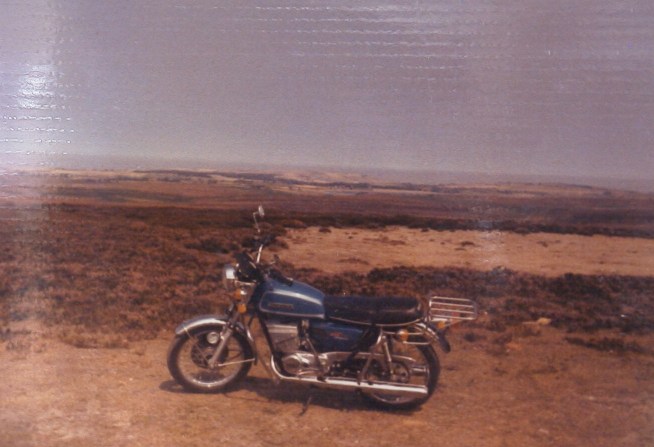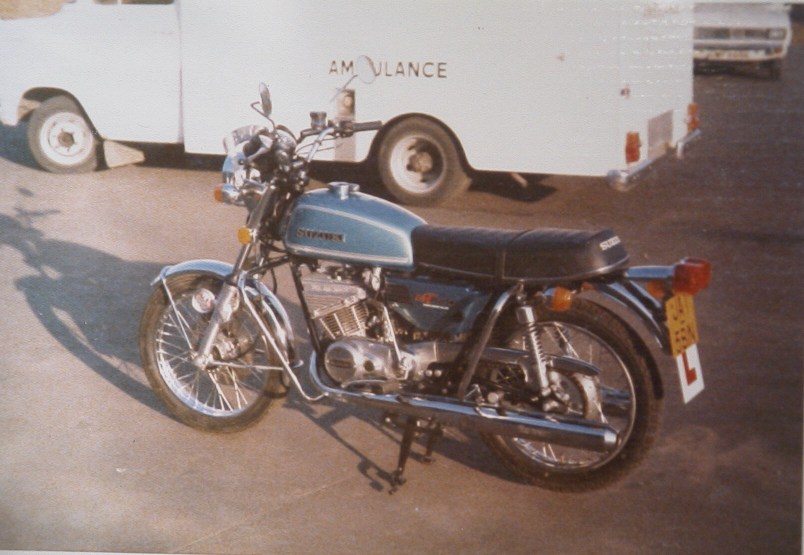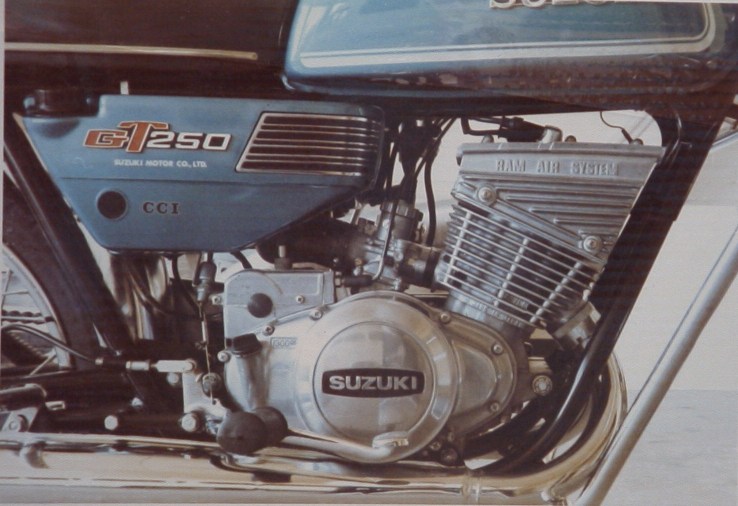 Norton Navigator 350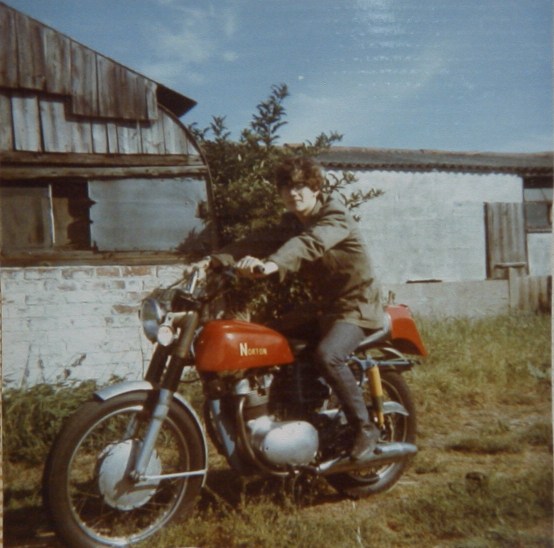 I then passed my test and bought Nick Winter's Norton Navigator off him. I was forever dismantling and fixing it. There was a nasty problem with a gear selector always going faulty. This photo with me sat on it was taken in 1972 before I owned it.
Suzuki GT 750 (Kettle)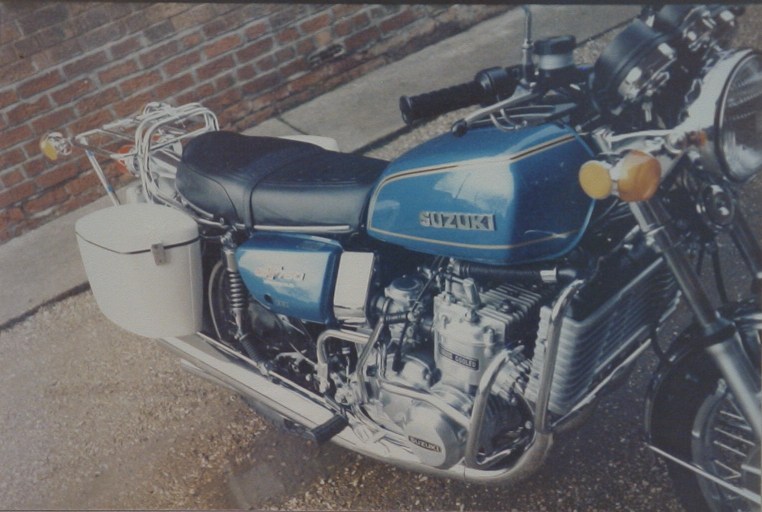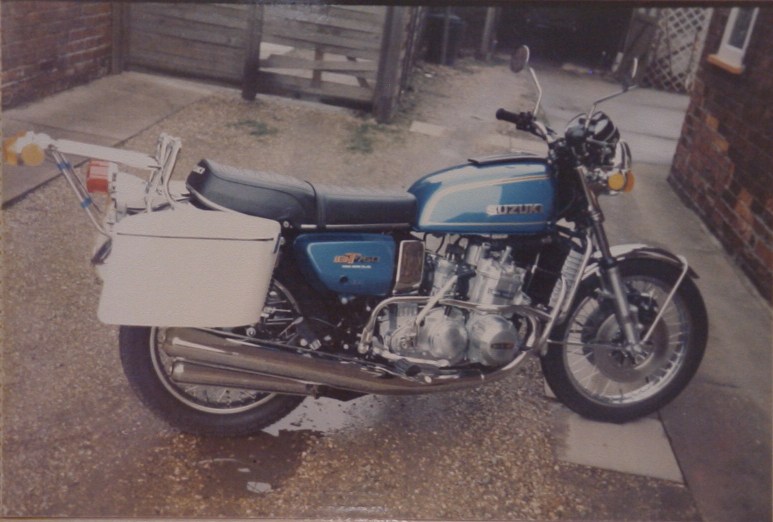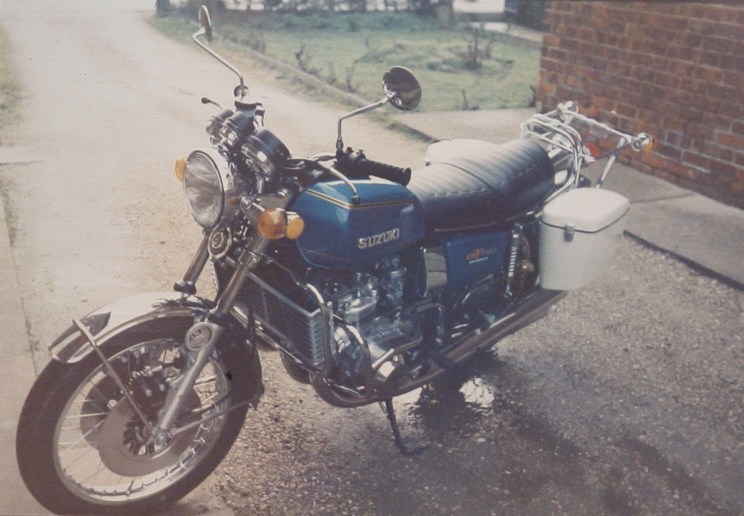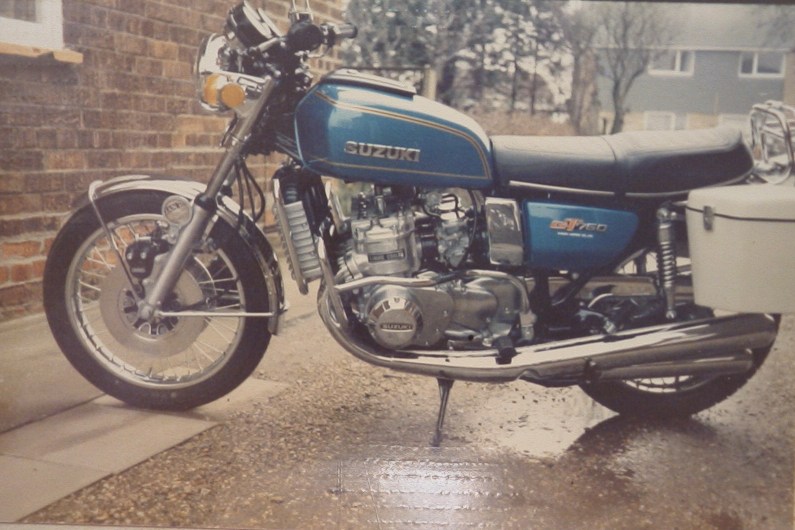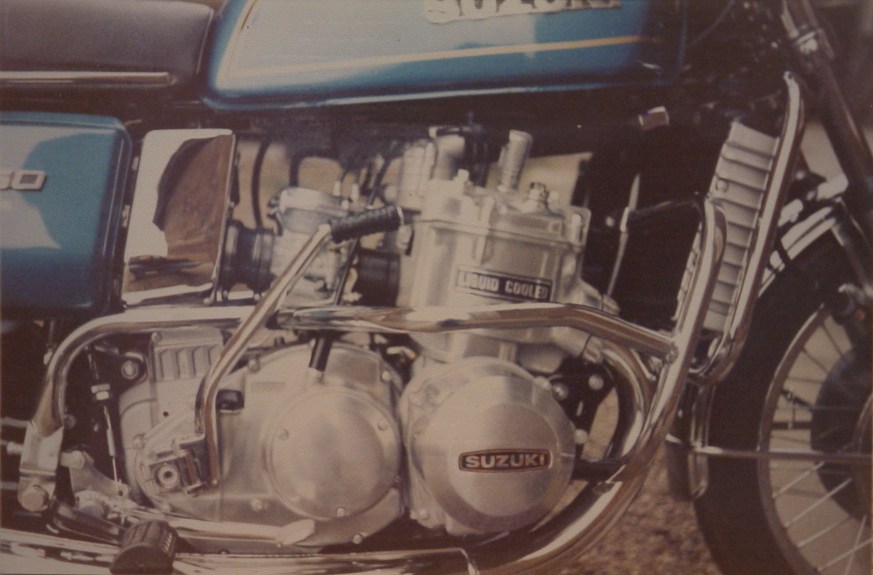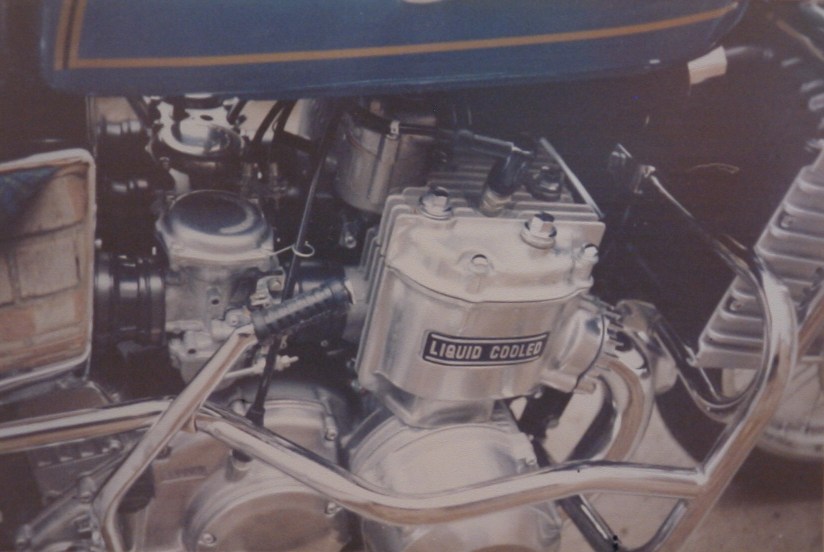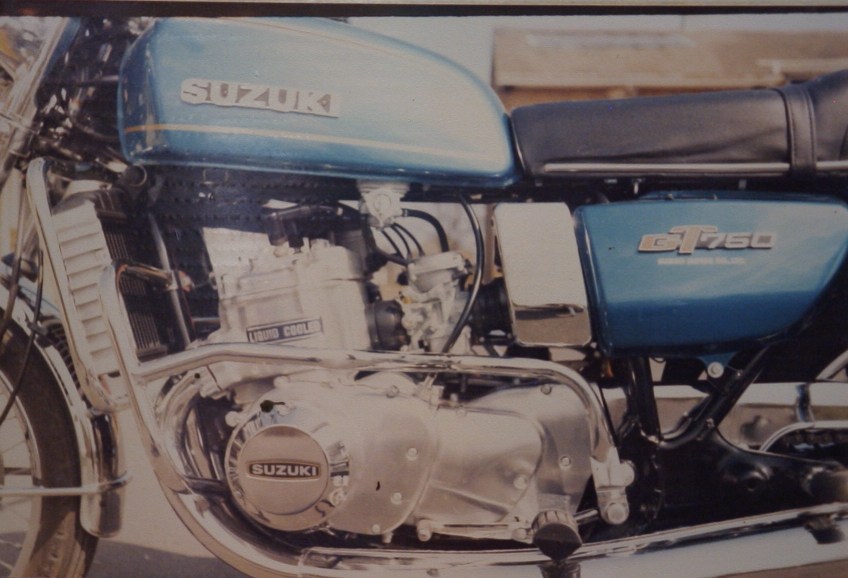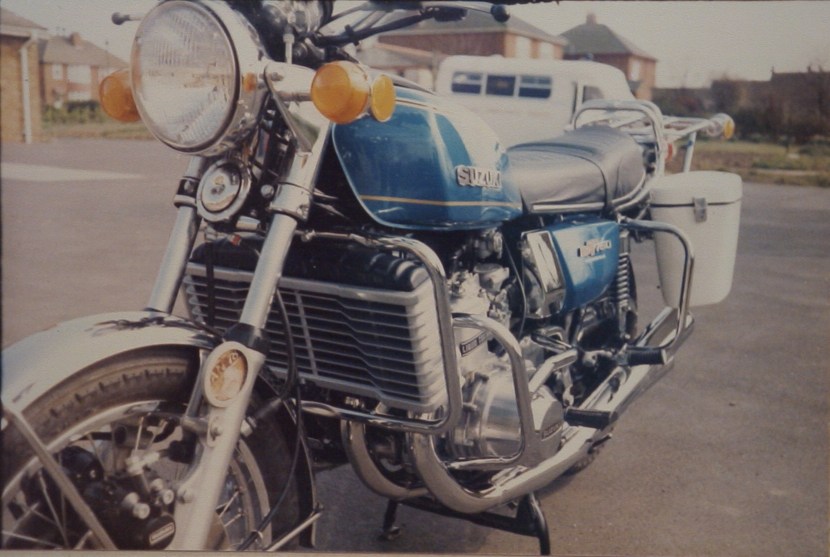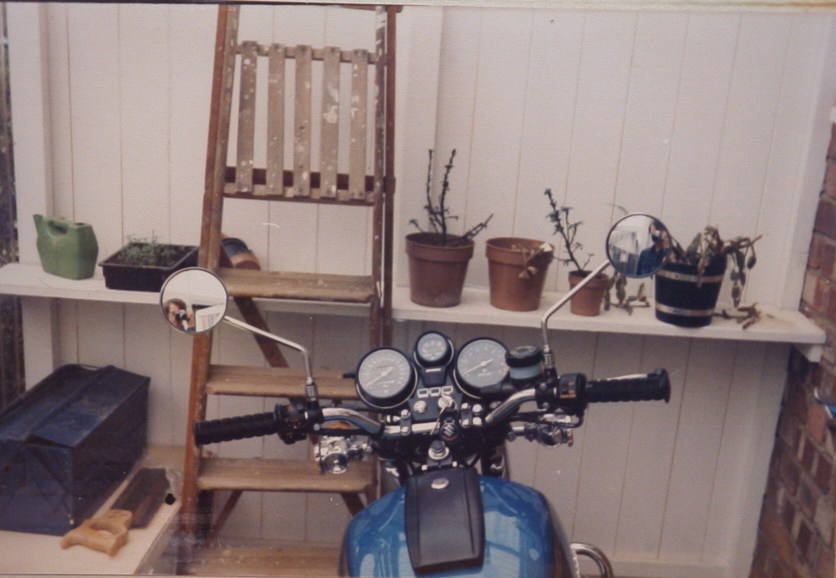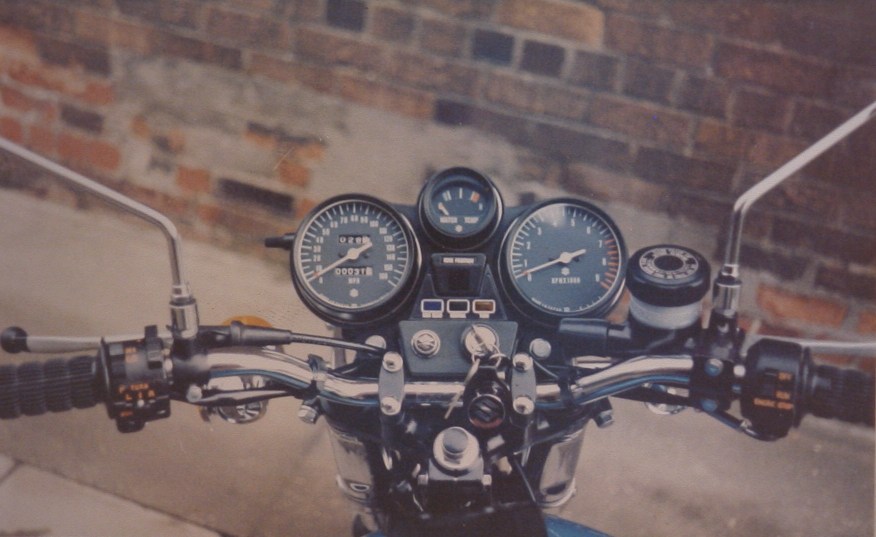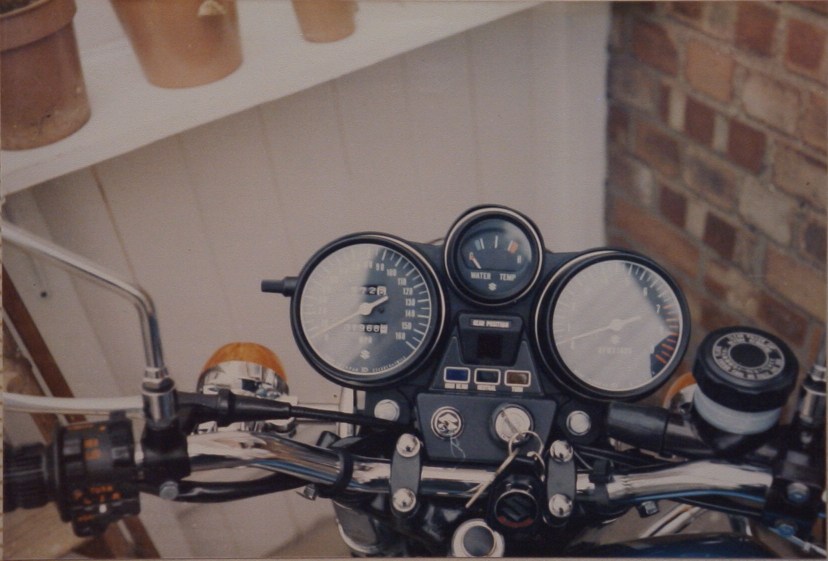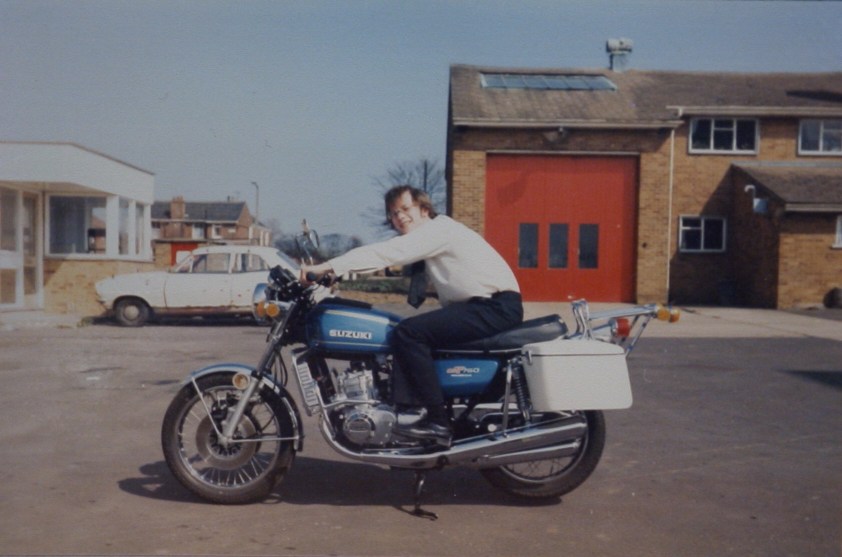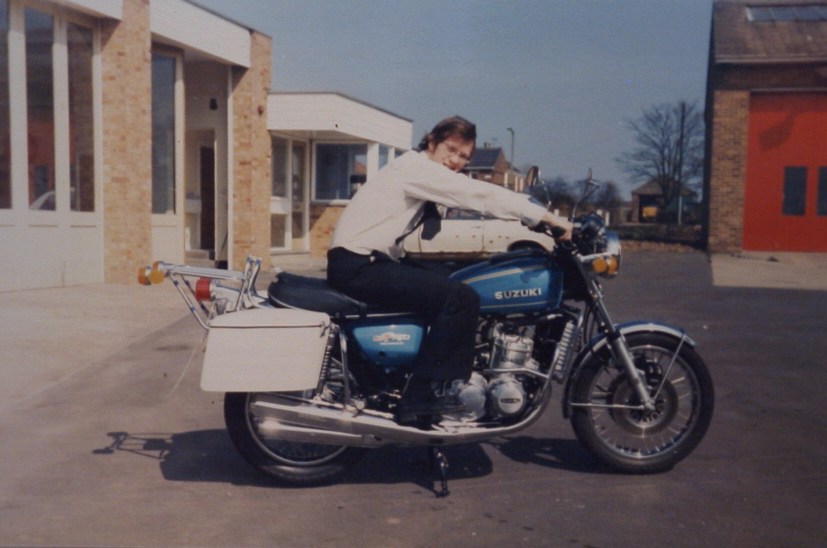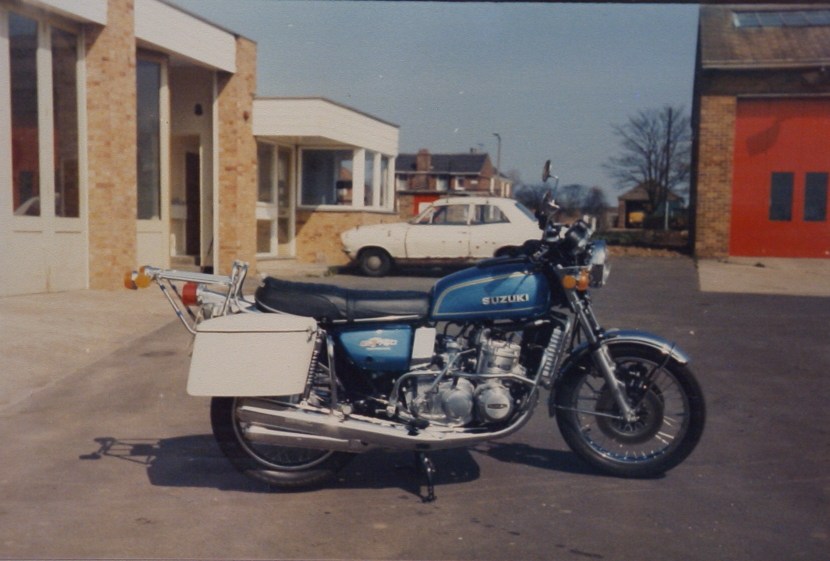 The above photographs were taken around 1978. As with the 250, I bought this new and therefore had an easy job keeping it in showroom condition until I had to sell it to get some money quickly when I bought a house. It always saddens me when I think that if I had not smoked then, I would not have needed to sell the bike as what I got for it equalled what I had spent on tobacco whilst saving for the house. This was one of my main reasons for stopping smoking a month or so later. I don't have any photographs of it without those awful panniers. I removed them fairly soon after buying the bike, they were a big mistake. Looked awful and rattled like mad. The lids used to fly off as I was going down the road too! Eventually, I had the tank and side panels resprayed in black with gold edging in JPS style.
2021 update, four images of the state it is in now thanks to Jeff for these. It had a sidecar and top box put on it and was used for a while like that before being left to rot in a barn. You can see the reverse light fitted to where the horn was located originally, I fitted this to come on with the ignition in the days before headlights automatically came on with the ignition. I also fitted airhorns on the crash bar but they seem to have disappeared.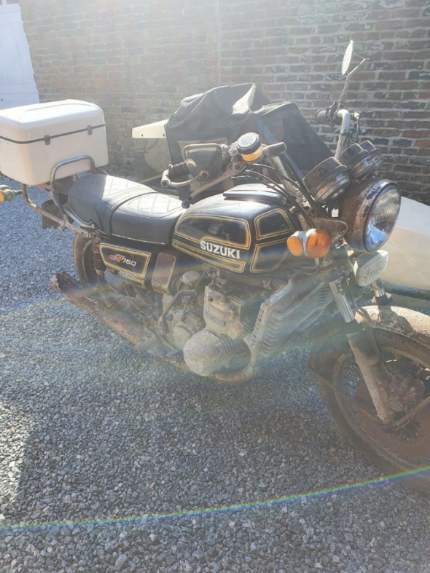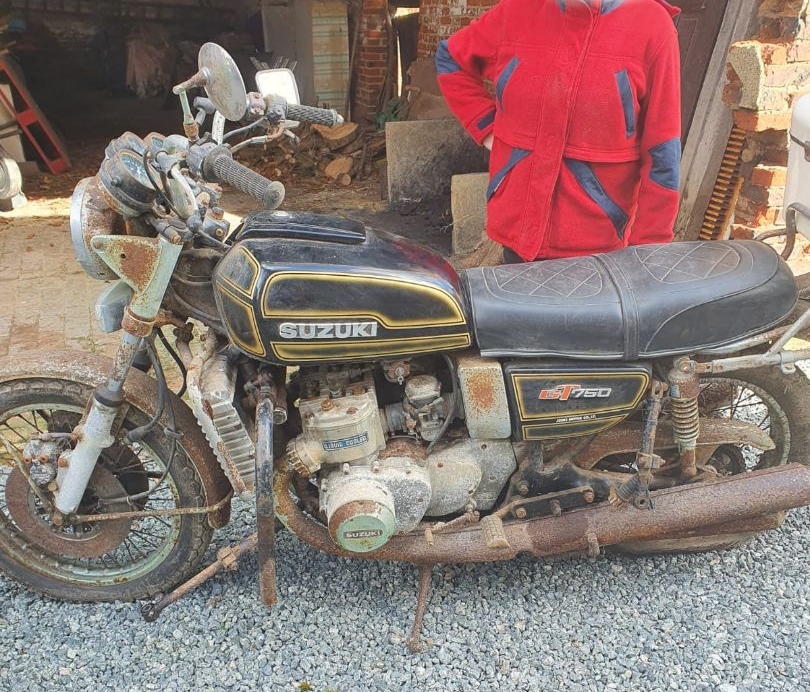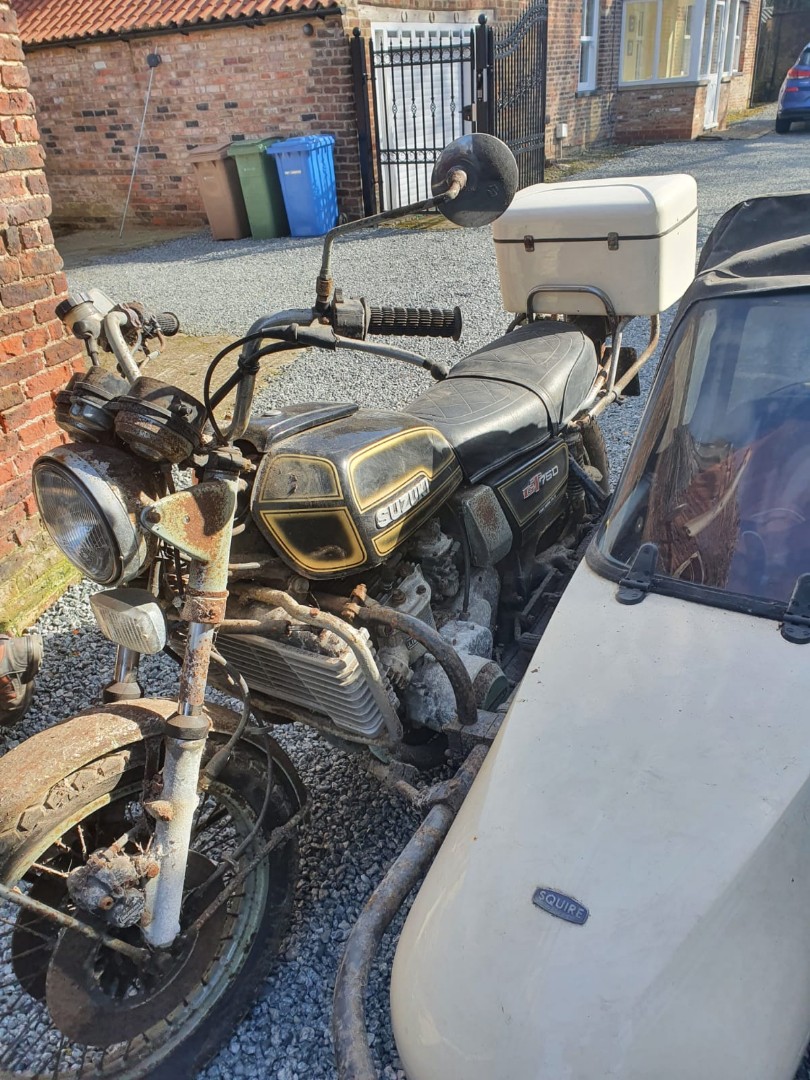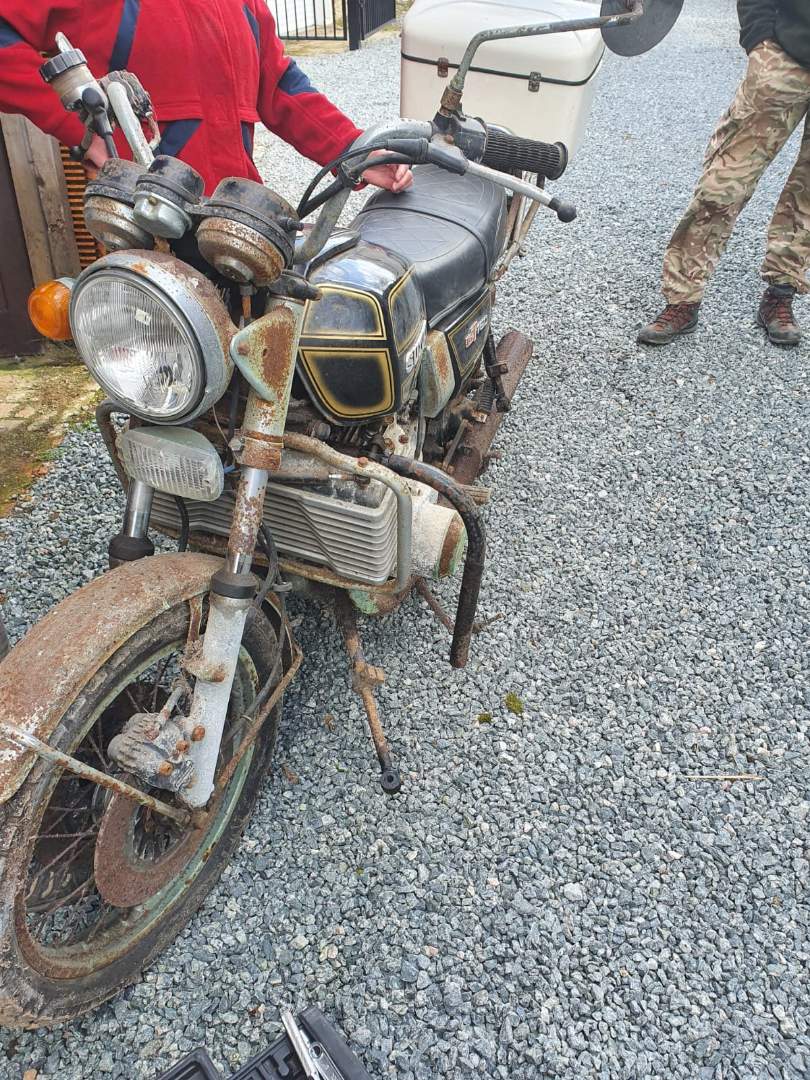 BSA Bantam D14-4
Around 1980 I built a BSA Bantam D14-4 from bits found all over the place. A frame that I dug out of the soil at the back of the now demolished 'Marfleet Motorcycles'. An engine I picked up from some bloke in Hull and a load of other bits from 'Temple Street' motorcycle dismantlers. One part I could not find oddly enough was the tail light and number plate assembly. I made one up from scratch out of a piece of heating ventilation system I found at work. The bike was a solid little thing that went like a rocket. At one time I let my mate Megson use it, he had it for a while and he used to really give it some hammer all over the place but it stood up to it very well. I don't remember what happened to it and I have no photographs of it either.
Honda 750 Four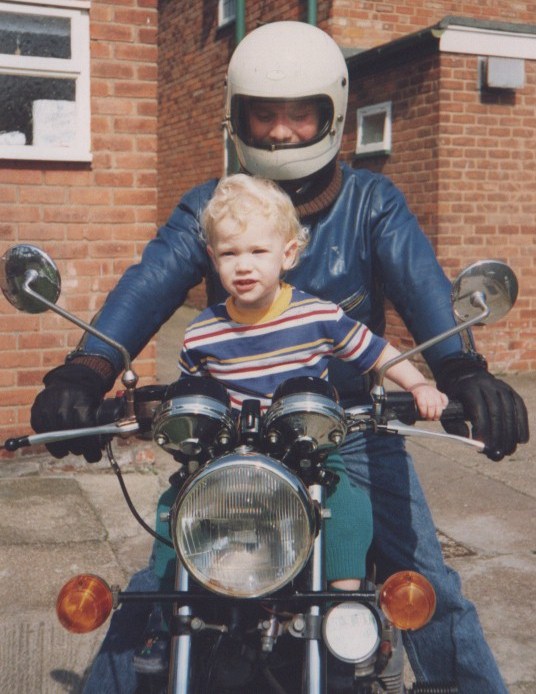 After too many years, I finally managed to be able to afford another bike, a bit of a heap really but better than nothing. Sadly, I have very few photos of it. This was taken around 1990. Peter sat on the tank, he used to wait at the gate for me coming home from work so he could have a ride down the drive. He is now himself a keen motorcyclist.
1980 Honda CB 750 Custom Exclusive
Click/tap here
for a page that is the story of its life while it was at my house with lots of info that may be useful to other CB750 owners.
Click/tap here
for the current and ongoing story.
At the shop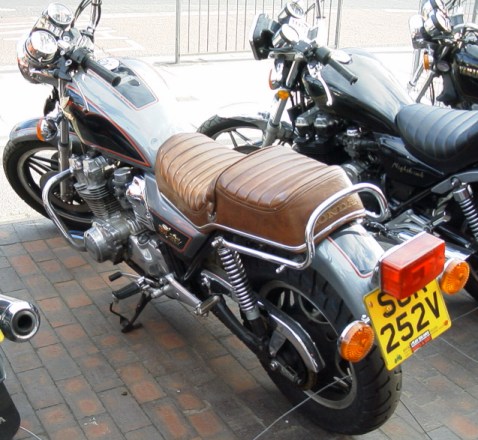 At Home
Just for comparison. The little boy sat on the tank of the Honda 750F is now sat on the seat of the 750C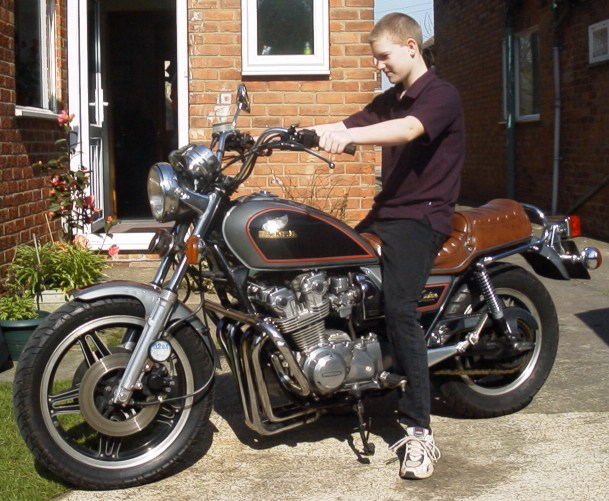 Taken 13/03/2002
My Lads and I on a Ride
We have not done this often. On 23 Sept 2007 (was it really that long ago?) I recorded a ride we had. Apologies for the terrible quality, this was well before I had a decent digital camera. Here it is:
CB1300 SAA 2014
My wife treat me to this one in 2014 to my great surprise. I think my lads talked her into it, their main argument being that if I didn't get one soon, I would be too old for it. I tried a couple of different machines that I liked the look of, fancying a TR3 until I gave one a road test that put me right off it. The CB1300 had been one of my favourites for a few years. It has turned out to be a very good choice I think. This is my favourite bike ever. She has never put a foot wrong (that was her fault that is!), it's as comfy as sitting in an arm chair. Heavy to push around the yard but as light as a feather to ride. Brakes are fantastic, it has as much acceleration as I need, low revs at high speed. She will go for ever, taking everything in her stride with me sat on her as snug as a bug in a rug.
In 2016 my lads plus a friend and I did a ride around taking in the Yorkshire Dales, The Lakes and The Scottish Borders. Between us, we had 3 GoPros. Here is a video of a great section with all three recordings in one, more or less synchronised
Hardknott Pass
2021 Wales Trip
In 2021 My youngest son and I went around Wales on as many back roads as we could. It was searingly hot and a fantastic ride. We did it in 3 days, staying at two great pubs.
The recorded track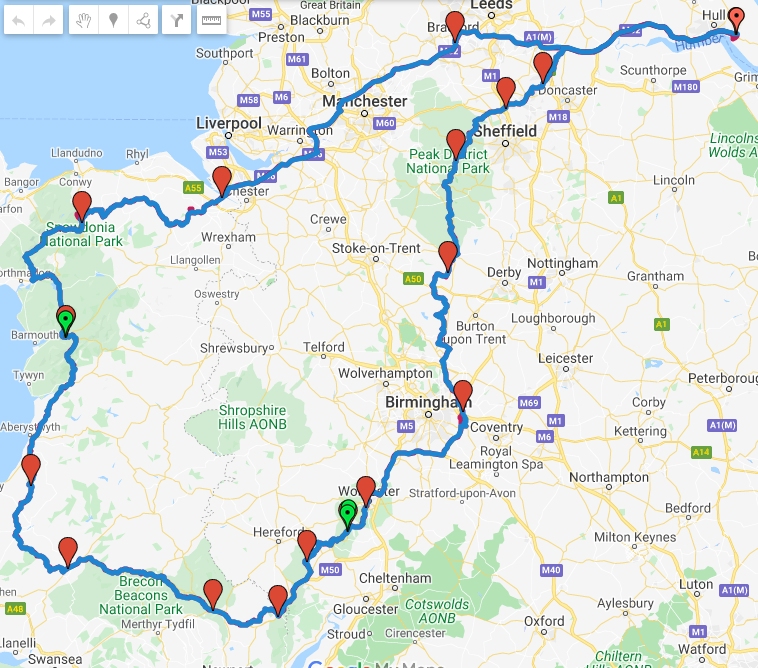 Snowdonia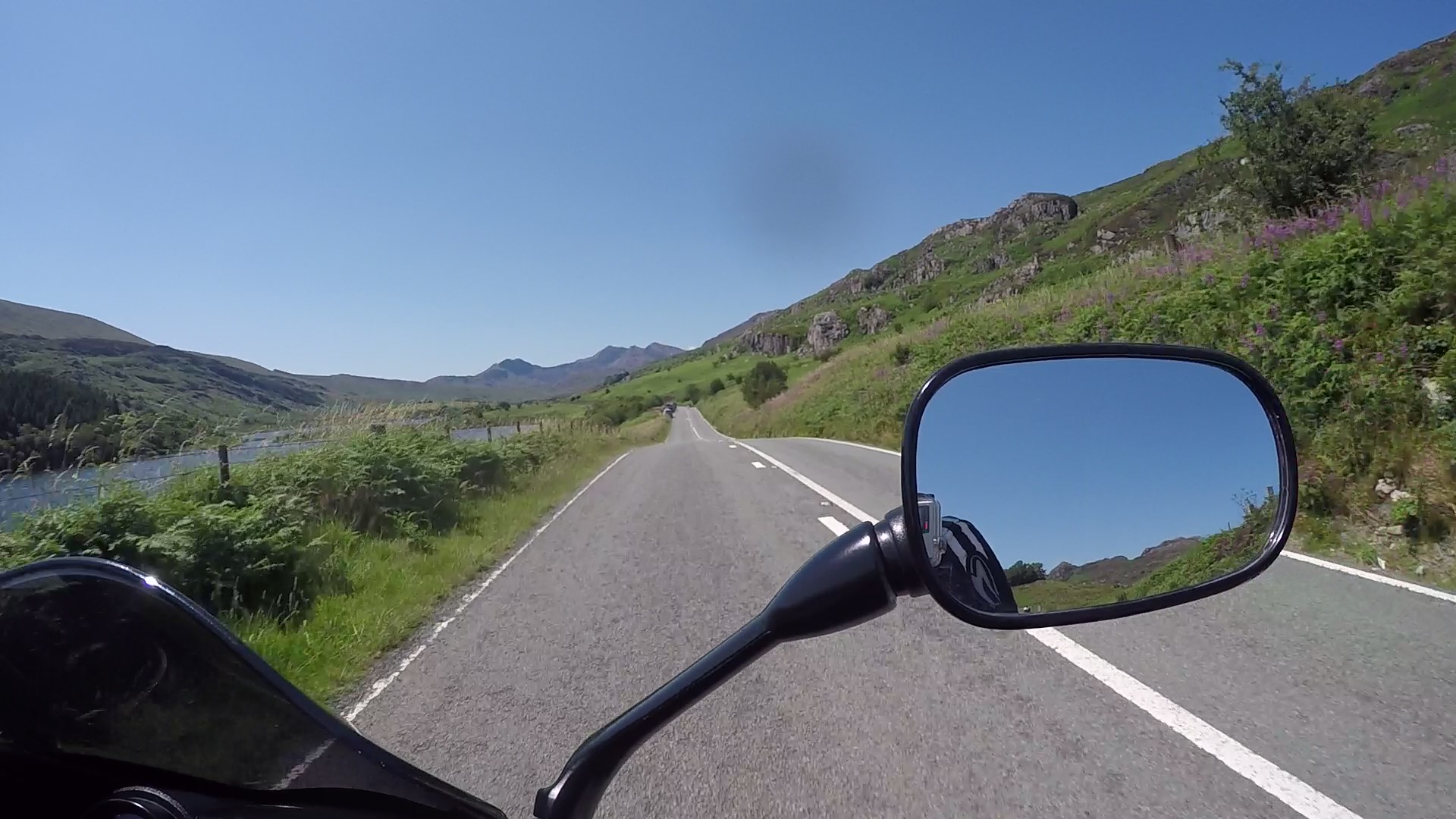 :-)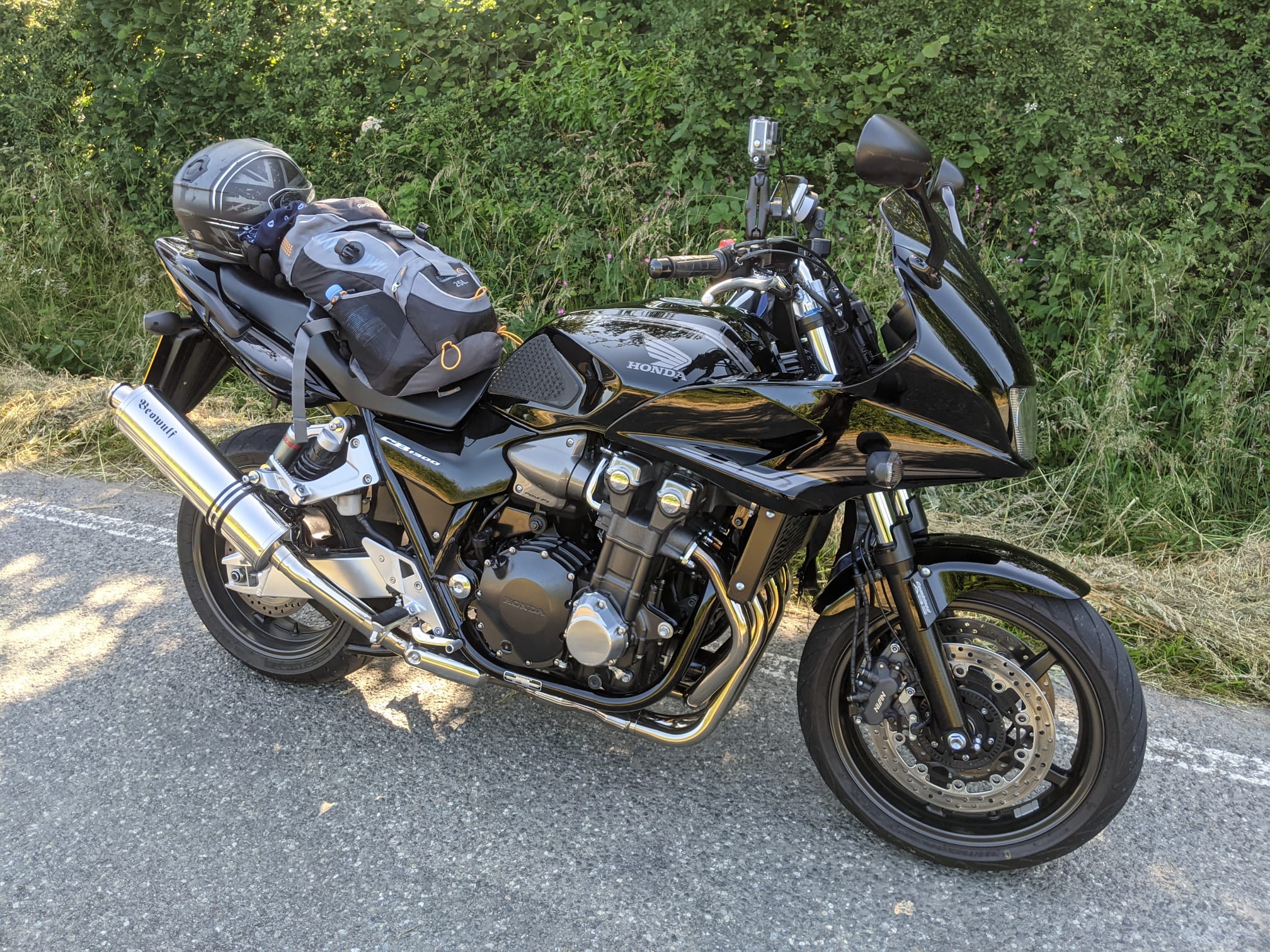 A quick break and the third image of the 'little boy' from the CB750 earlier in this page :-) I was drying myself off in that shot, it was soooo hot.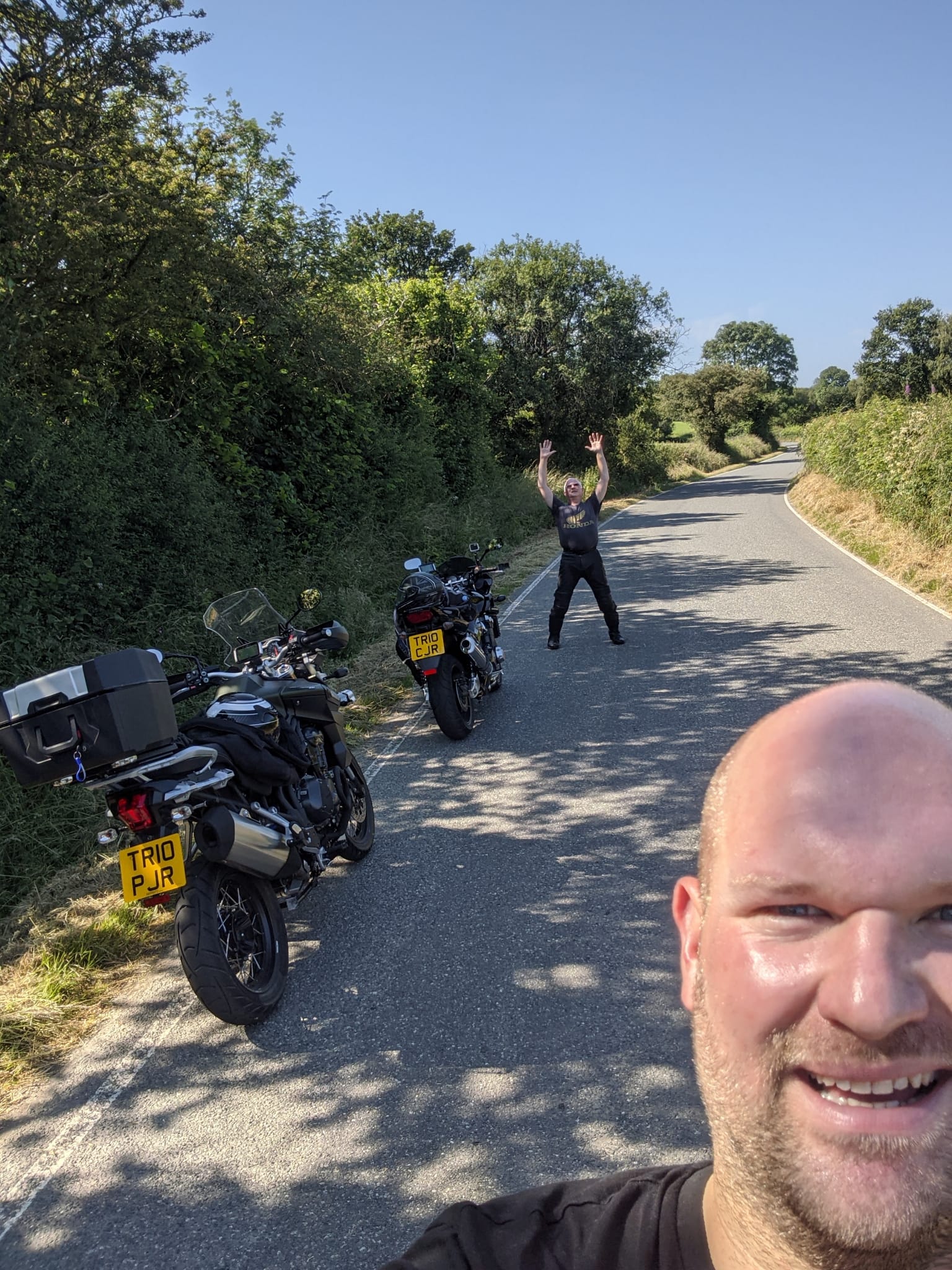 Packing up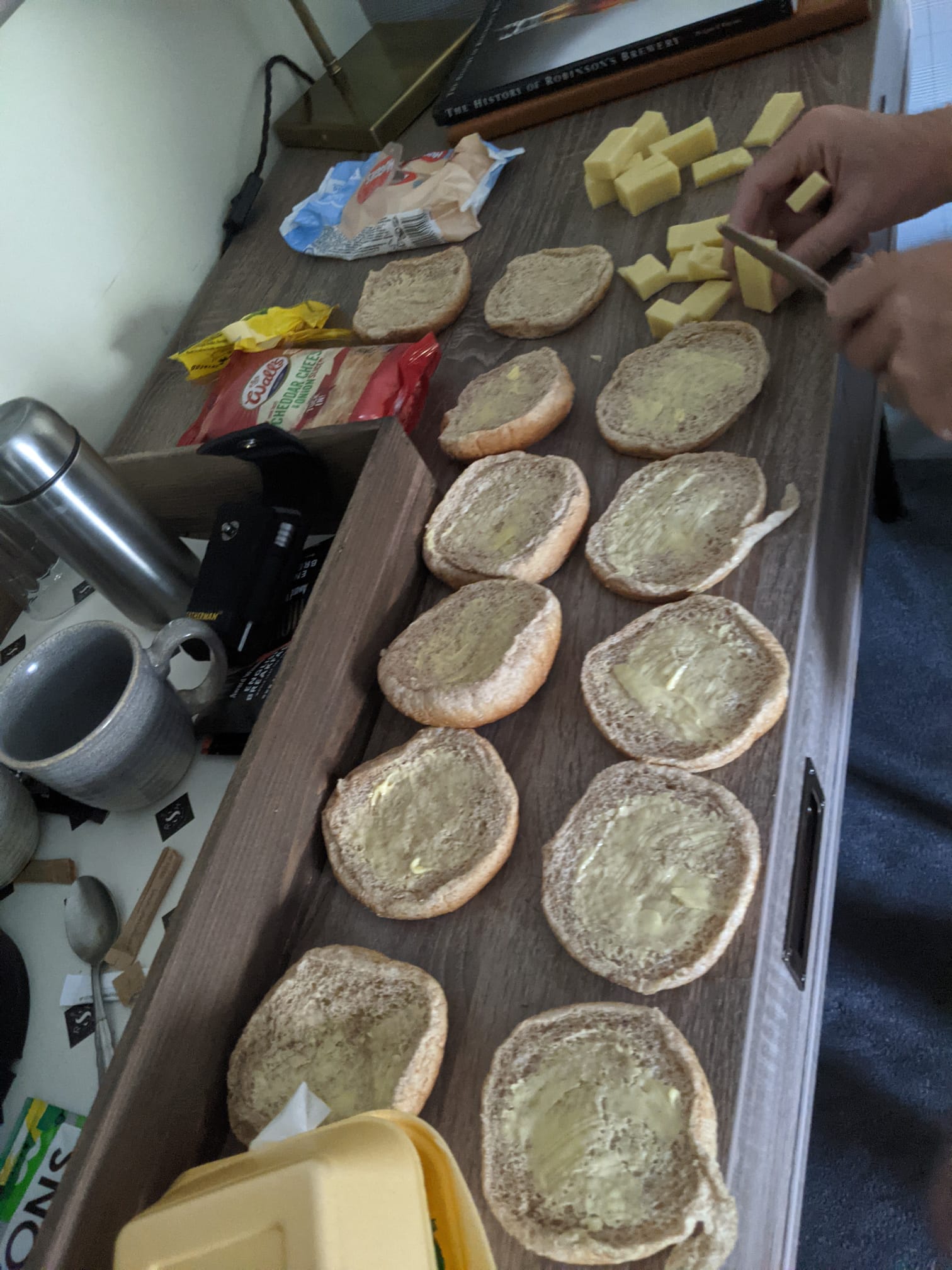 Back roads with grass up the middle. My favourites